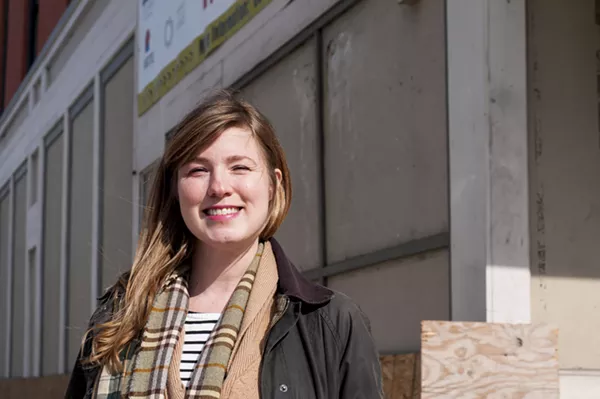 Lucy Peters, a former partner at Rose's Fine Food, is now targeting an early 2018 opening for her new project, Wilda's.
She told
Metro Times
in a
March interview
that she hoped to have the 2,200- square-foot restaurant at the corner of East Grand Boulevard and Woodward Avenue open this year. But she says funding and design-related delays are pushing the openin back until next year.
When Wilda's opens, customers will find what Peters describes as "everyday food" that's similar to comfort food, though not necessarily as heavy.
"It's the kind of thing you might cook for yourself at home if you had a little bit more time," she says. "Humble food, but really solid ingredients with lots of integrity, and affordable. We want it to be a very accessible neighborhood restaurant where you can eat a couple times a week and not break the bank."
Peters is partnering with Sopheana Duch and
sought after
chefs Max and Eli Sussman, who grew up in Huntington Woods and now live in New York City. They'll split their time between NYC and Detroit.
For more on Peters' decision to leave Rose's to pursue Wilda's (named after Peters' great grandmother), check out
this interview
.