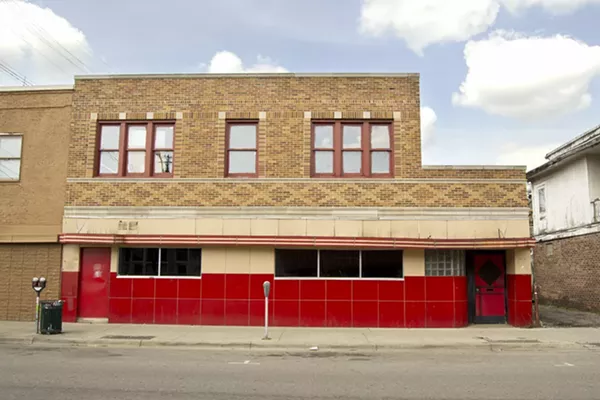 A long-awaited Mexican restaurant run by husband and wife Andrew Epstein and Marcela Rubio opens today in the former Elbow Room in downtown Ypsilanti.
In a press release, Dolores describes its menu as offering authentic Mexican specialties including tacos, tostadas, flautas, and a variety of mezcal and tequila.
Epstein and Rubio previously lived in Los Angeles for around 10 years before moving to Ypsilanti and
buying the former dive bar
and music venue at 6 S. Washington St. for $50,000 in 2012.
"Drawn to Ypsilanti's artist community and laid back culture, the couple fell in love with the building and downtown location," the restaurant says in a press release. "Unaware of the extent of repairs the building would need and the couples' growing family (they have three boys under the age of 7), the renovation took longer than initially anticipated. Notwithstanding, the space is now reimagined as a fresh and stylish Mexican restaurant."
Dolores is open today from 5 p.m. to 11 p.m. Regular hours are Tuesday through Thursday from 5 p.m. to 10 p.m.; Friday and Saturday from 5 p.m. to midnight; and Sunday from noon to 8 p.m.
Lunch hours and carry out service are expected to follow in the coming weeks. Special Super Bowl Sunday hours on Feb. 4 will be from 3 p.m. to 10 p.m.