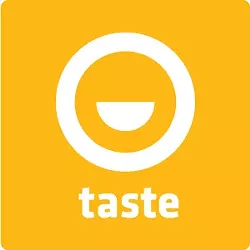 $=$5-$10; $$=$10-$25; $$$=$25-$50; $$$$=$50+
Amadeus Cafe & Patisserie 122 E. Washington St., Ann Arbor; 734-665-8767; $$$: Amadeus is a unique restaurant designed after the Old World cafés of Vienna. A variety of traditional dishes from Central Europe are offered, as well as desserts and a unique list of wines and beers. Enjoy candlelit dinners and live classical music on the weekends. Family-owned and -operated for almost 20 years.
Antonio's in the Park 15117 Kercheval St., Grosse Pointe Park; 313-821-2433; $$: This romantic little Italian restaurant has all the Old World charm of a courtyard café in Rome. The menu has pastas, thick, rich soups and to-die-for specials. The atmosphere is so relaxing that slow service would seem like a gift.
Assaggi 330 W. Nine Mile Rd., Ferndale; 248-584-3499; $$$: Assaggi's Mediterranean dishes include wood-fired pizza (prepared, naturally, in the prominently displayed wood-fired oven), antipasti and sea scallops with hand-rolled pasta. A full wine list and a full bar are available to accompany your lunch or dinner.
Atlas Global Bistro 3111 Woodward Ave., Detroit; 313-831-2241: Atlas has the vibe of a hip city eatery thanks to its striking interiors, knowledgeable service and international cuisine. And Atlas simply oozes hip urban cachet, nestled in the Addison Building — a 1905 beaux arts structure that once flirted with the wrecking ball — where it sports high ceilings, polished floors and street views of Detroit's historic Brush Park.
Baker's Keyboard Lounge 20510 Livernois Ave., Detroit; 313-345-6300; $$: The world's oldest operating jazz club, now with a new lease on life, features big band and jazz jam sessions and a great late-night dining menu, with metropolitan Detroit's finest local musicians live every weekend. Get there early and score one of the horseshoe-shaped booths — just right for two!
Bistro 222 22266 Michigan Ave., Dearborn; 313-792-7500; $$: Michael Chamas' bistro is well-positioned to attract diners with his imaginative Californian-Italian cuisine and reasonable prices. Much of the fare is assertively spiced, such as the zesty and generous portion of bruschetta topped with tomatoes, onions and peppers, and small scallops sautéed in a tangy lemon-garlic sauce and artfully presented in three scallop shells.
Café Cortina 30715 W. 10 Mile Rd., Farmington Hills; 248-474-3033; $$$$: Since Café Cortina was started in 1976, its reputation as a true ristorante has spread. Its Venetian style pasta sauces are well renowned (and available for sale on the café's website). In today's fast-paced environment, this restaurant continues to present the true heart and soul of Italy, but at prices that are more Lamborghini than Fiat.
Café Felix 204 S. Main St., Ann Arbor; 734-662-8650; $$: Authentic European-style café, serving pastries and fresh baked bread on-site, as well as European wines, beers and liquors. They serve a full breakfast, omelets, crêpes, soups, salads and tapas. Handicap accessible.
D'Amato's 222 S. Sherman Dr., Royal Oak; 248-584-7400; $$: Neighborhood Italian joint with eclectic and "from scratch" fare. There's often live music (call for schedule) and legendary Royal Oak martini bar Goodnight Gracie is connected to the restaurant.
The Earle 121 W. Washington St., Ann Arbor; 734-994-0211; $$$: Illuminated with candlelight, The Earle is the perfect spot for a romantic dinner for two. On the weekends, you can enjoy live music during your meal. The menu includes French- and Italian-inspired entrées that will satisfy whatever you are craving, as well as an award-winning, 1,000 options-strong wine list.
Fiamma Grille 380 S. Main St., Plymouth; 734-416-9340; $$$: Right next door to Compari's on the Park, Fiamma Grille might be for those looking for something grander than hard-line Italian fare. Boasting a sleek and retro-accented ambience, with art on the walls that's better than most, this joint has steaks and seafood dishes to boast about.
French Gourmet 23421 Woodward Ave., Ferndale; 248-541-1200; $$: Grapevine-wrapped pillars, classical background music and jeweled murals. Entrées prepared to order. Vegetable broth-based French onion soup, bay scallops poached in vermouth. Warm salad of duck confit and lobster. Pastries are beautiful to behold.
Giulio's Italian Restaurant and Bar 31735 Plymouth Rd., Livonia; 734-427-9500; $$$: For a romantic mood, try one of the cozy corner booths at this Italian eatery, amid the music and twinkling lights. House specialties include seafood pasta, lamb chops with house zip sauce and pasta with shrimp.
La Bistecca Italian Grille 39405 Plymouth Rd., Plymouth; 734-254-0400; $$: Serving certified Piedmontese beef, fresh fish, seafood, veal and chops, La Bistecca emphasizes fresh ingredients and impeccable service. Their award-winning tiramisu is not to be missed either. To round out your lovers' feast, see their extensive wine list.
La Dolce Vita 17546 Woodward Ave., Detroit; 313-865-0331; $$: Tucked away behind a garden gate on Woodward Avenue just north of McNichols, La Dolce Vita has only a cryptic neon sign (reading LDV) to herald its presence. But those who slip behind the building, often for valet parking, can have one of the most romantic, secluded experiences in this urban oasis. Add the friendly, accommodating waitstaff, a well-stocked bar and good food, and you can see why this restaurant is a staff-favorite.
The Lark 6430 Farmington Rd., W. Bloomfield; 248-661-4466; $$$$: This European-style country inn-inspired restaurant offers a peaceful and romantic setting for any couple. The overlooking garden, which includes a fountain and grape trellis, provides a dreamy and relaxing setting. Going along with the European theme, the menu is filled with an assortment of entrées created with French cooking techniques. Spice up your evening by participating in the themed dinner nights that range from a Mexican Fiesta to a Corleone Soprano dinner.
Luciano's 39091 Garfield Rd., Clinton Twp.; 586-263-6540; $$: Serving fresh, delicious pastas topped with your favorite sauces, Luciano's follows an Old Country Italian tradition that specializes in authentic Italian pasta, specialties, wines and desserts. Located in the northwest corner of Gar-Pointe Plaza.
Maggiano's Little Italy 2089 W. Big Beaver Rd., Troy; 248-205-1060; $$: Staying true to its word, Maggiano's is designed to replicate an original Italian neighborhood restaurant. Red-checkered table cloths complete the Little Italy appearance. Nobody leaves hungry because the portions are colossal, especially for the price.
The Melting Pot 888 W. Big Beaver Rd., Troy; 248-362-2221; 26425 Novi Rd., Novi; 248-347-6358; 309 S. Main St., Ann Arbor; 734-622-0055; $$$: A new way of dining mixed with an old favorite, The Melting Pot exists to fulfill all of your fondue fantasies.
Mon Jin Lau 1515 E. Maple, Troy; 248-689-2332; $$$: Sophisticated but casual chic Asian-deco decor, serving NU-Asian cuisine that combines the taste of Asia with artful presentation. Great ambience for gourmet Chinese food, with a lively bar for drinks or sushi, as well as cool music and lighting.
No. VI Chop House & Lobster Bar 27000 Karevich Dr., Novi; 248-305-5210; $$$: As plush a steak and seafood house as can be found in the area, this one offers top-of-the-line fare in a darkly sophisticated setting located in the Crowne Plaza. All of the meats are prime, from the filet mignon to the veal chop. The cocktail lounge offers something of a shellfish smorgasbord, with oysters on the half-shell and tasty lobsters.
Pasticcio Ristorante 854 Erie St. E., Windsor; 519-253-3329; $$: Voted by our readers as the best Italian restaurant in Windsor's Little Italy in 2002, Pasticcio's serves amazing Italian cuisine, with notable seafood pastas. You might want to try the Gamberoni Portabella, grilled portabella mushroom smothered in sautéed shrimp, asparagus, and garlic cream sauce. Warm, welcoming atmosphere.
Rattlesnake Club 300 River Place, Detroit; 313-567-4400; $$$$: An upscale restaurant that is located on the Detroit riverfront that offers an eclectic mix of surf 'n' turf cuisines. Steaks are made only with Angus beef and the succulent seafood comes in a huge variety. The view is also amazing; guests can enjoy the scenery of both the Detroit River and skyline.
Small Plates 1521 Broadway, Detroit; 313-963-0702; $$: What could be more romantic than nibbling off the same plate? The diminutive dishes range from hand-cut fries ($4) to pan-seared scallops ($16). And they're so serious about their food, they make almost everything on-site, including the mayo and ketchup.
Whitney Restaurant 4421 Woodward Ave., Detroit; 313-832-5700; $$$: The 1894 mansion turned restaurant offers a menu filled with unforgettable American flavors. Your date will be impressed by The Whitney's 150-label wine cellar, including local favorites from Traverse City. While the restaurant is host to elegant and refined decor, the Ghost Bar on the third floor appeals to the younger, more casual crowd. Offering live entertainment on Fridays and Saturdays, the Ghost Bar provides an exciting sliver of nightlife.
See any inaccuracies in our listings? Let us know! Send an e-mail to [email protected] or call 313-202-8043.