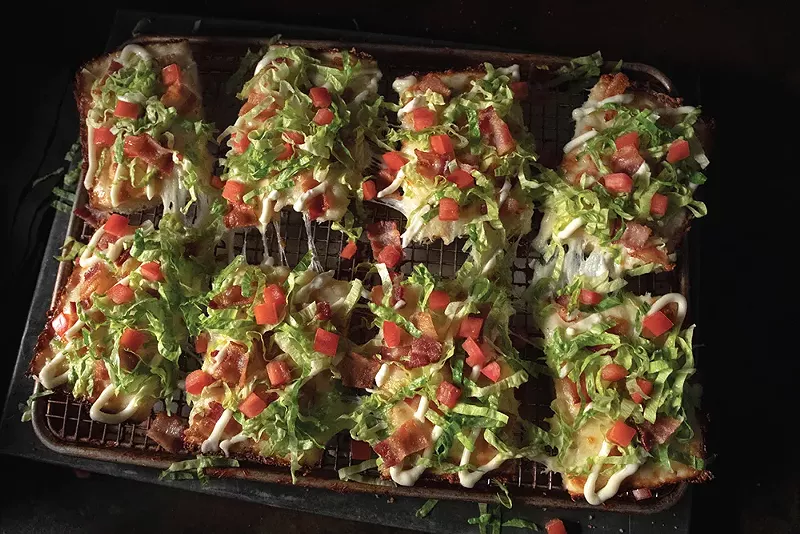 Due to popular demand, Jet's Pizza says it's bringing back its BLT Pizza.
The item was first introduced in June 2002 and removed nearly 20 years later in February 2021, leading to outcry among customers.
In a press release sent Wednesday, CEO John Jetts said the menu item is back for good.
"I guess it's true, 'you don't know what you've got 'til it's gone,'" Jetts said. "We were overwhelmed with the number of customers who reached out to us, posting on social media, and even starting petitions to bring the BLT back. We are so excited to add this fan favorite back on the menu for good."
He added, "We know many of our customers have been eagerly anticipating this announcement."
As you can probably guess, the BLT Pizza includes bacon, shredded lettuce, and tomatoes as toppings, with mayo drizzled on top.
The Sterling Heights-based Detroit-style pizza chain said it expects to introduce other limited-time pizza toppings later this year.
Coming soon: Metro Times Daily newsletter. We'll send you a handful of interesting Detroit stories every morning. Subscribe now to not miss a thing.

Follow us: Google News | NewsBreak | Reddit | Instagram | Facebook | Twitter