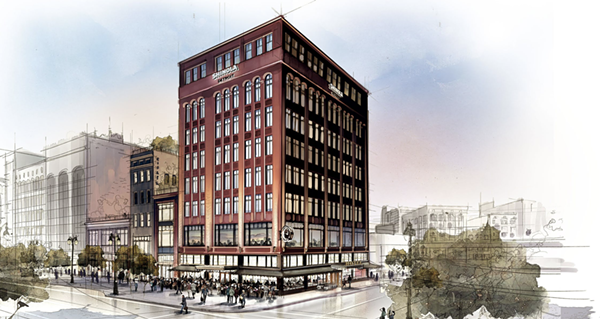 Fried chicken restaurant Penny Red's is among several new food and booze options planned for the Shinola Hotel in downtown Detroit.
The
Free Press
reports that James Beard Award-winning chef Andrew Carmellini is opening the small shop next to a year-round beer garden called the Brakeman that will feature midwestern beers. Penny Red's will be accessible to Brakeman guests, as well as to those coming in from the street for carryout.
Expect a straightforward menu and chicken that Carmellini says he first buttermilk-brines, then dredges, deep fries, and hits with a spice mixture for a bird that's crisp, but not greasy.
Carmellini's NoHo Hospitality Group is also planning an Italian restaurant and craft cocktail bar for the hotel, which is expected to open this year. Penny Red's likely won't be ready until early next year.
So many restaurants, so little time. Find out the latest Detroit dining news with our weekly food newsletter delivered every Friday morning.