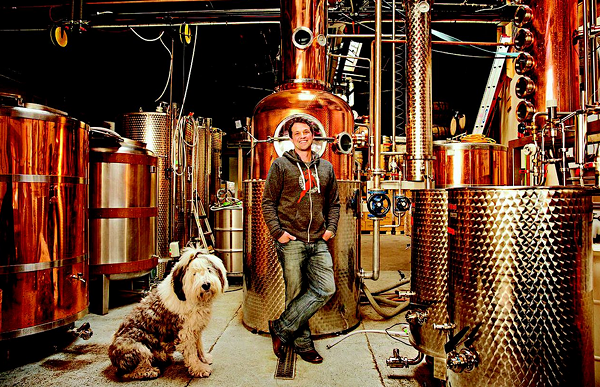 Ferndale micro-distiller Valentine Distilling Co. is spending $1 million to up its whiskey game.
The company announced via press release it's purchasing a new custom-made, 1,500-gallon still it will import from an Italian distillation company called Frilli. The still will provide the capacity to produce 1,000 barrels of whiskey annually, and it will be named "Sherbert" after Rufino Valentine's beloved Old English Sheepdog.
The investment also includes a 5,000-square-foot rickhouse to store the aging barrels once the product leaves the still. The rickhouse will be built on a 15,000-square-foot warehouse and production facility Valentine built in Ferndale in 2016.
The first bottles won't be ready to drink until 2023 as it takes time to produce quality whiskey, but the company is hosting an open house to reveal the Sherbert still and celebrate the expansion of the production facility.
That's planned for 6 p.m. to 9 p.m. on March 22 at Valentine Distilling Co. at 965 Wanda St. Registration for a complimentary drink ticket and more details are on
Eventbrite
.