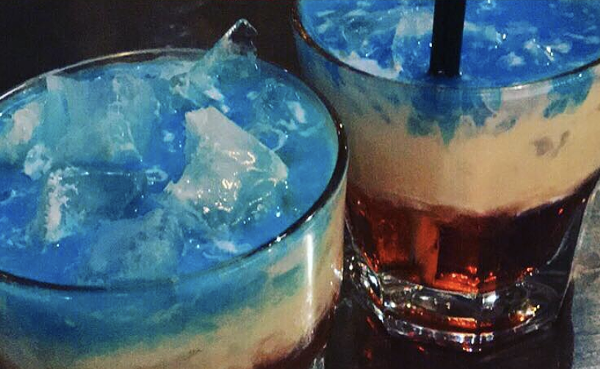 American culture hit one of its more deranged peaks with the Tide Pod challenge. For those who have yet to partake, it's basically an an internet call for teens to chew up Tide Pod detergent packets and record the colors oozing from their mouths.
Sounds like a hoot but there's
some serious risk involved
, so few people are actually stepping up. However, there's good news for those of you who are excited but understandably hesitant. The Wurst Bar in Ypsilanti has a non-lethal way to get in on the action — the Tide Pod Slammer.
Bartender Phil Birch tells
MLive
the drink isn't too unlike an orange creamsicle and holds three layers composed of Bols orange curacao, heavy cream, and blue-dyed Absolut Mandarin-flavored vodka. That produces the orange, blue, and white you'll find in the detergent.
The Tide Pod Slammer isn't the first Tie Pod challenge spin off. In Springfield, MO, the Hurts Donut shop
produced the nation's first Tide Pod doughnut
to critical acclaim.
While Tide Pod-inspired jokes are hilarious, it's worth asking whether they are appropriate. Wurst owner Jesse Kranyak says he considered that and decided the Tide Pod Slammer is not too dark. We agree with him, and, with a few exceptions, the internet seems to as well. After all, if we as a society can't laugh at ourselves for chewing on Tide Pods, then we're taking things way too seriously.