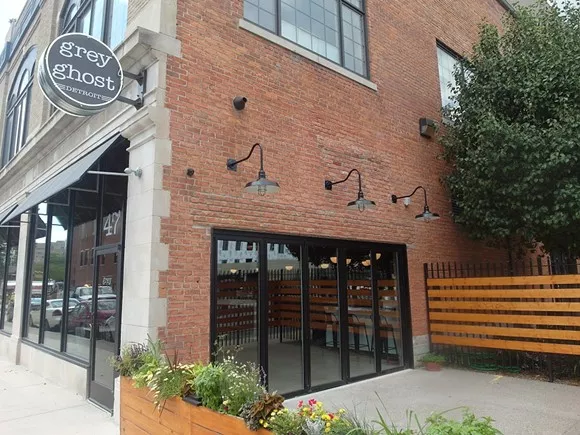 In case you somehow haven't heard,
the ghouls
in the Trump administration recently manufactured an immigration crisis by instating a new policy of separating families caught illegally crossing the border.
That led to children being pulled from their parents and
placed in cages
in
temporary detention centers
. In some cases, border agents
told parents that their kids were being taken for a bath
, and only a few hours later did the distraught parents realize that they had been lied to. Audio and video revealed the
terrible conditions
, and some parents are left to wonder if they'll ever see their children again.
It is, in short, a depressing horrorshow.
But there's a bright spot in all this — the outpouring of support from those who aren't cool with terrorizing migrant kids. That includes several Detroit restaurants that, on Saturday, will donate a portion of their sales to Refugee and Immigrant Center for Education and Legal Services (RAICES), a nonprofit that's
working to reunite families
.
Among the local restaurants are Sister Pie, Good Cakes and Bakes, and Grey Ghost, the latter of which will donate 10 percent of its Saturday sales.
"Our entire team has been touched by the news this week," says Grey Ghost co-owner/chef John Vermiglio. "Family is important to all of us here and we're glad for the chance to partner up with some incredible restaurants to unite and give back."
Good Cakes and Bakes co-owner/pastry chef April Anderson tells us her shop is participating "because we're a community bakery and we know this is affecting our community."
"These families are gonna need all the resources available to help them. We are looking for more ways to help," she says.
RAICES provides free and low-cost legal services to immigrant children, families, and refugees in Central and South Texas, according to its
Facebook page
. Money raised will go toward detained parents' bond, and to fund legal representation for separated families and unaccompanied children in Texas immigration courts.
Various fundraisers across the country have
raised
$16.8 million for RAICES between June 16 and June 20.
So many restaurants, so little time. Find out the latest Detroit dining news with our weekly food newsletter delivered every Friday morning.