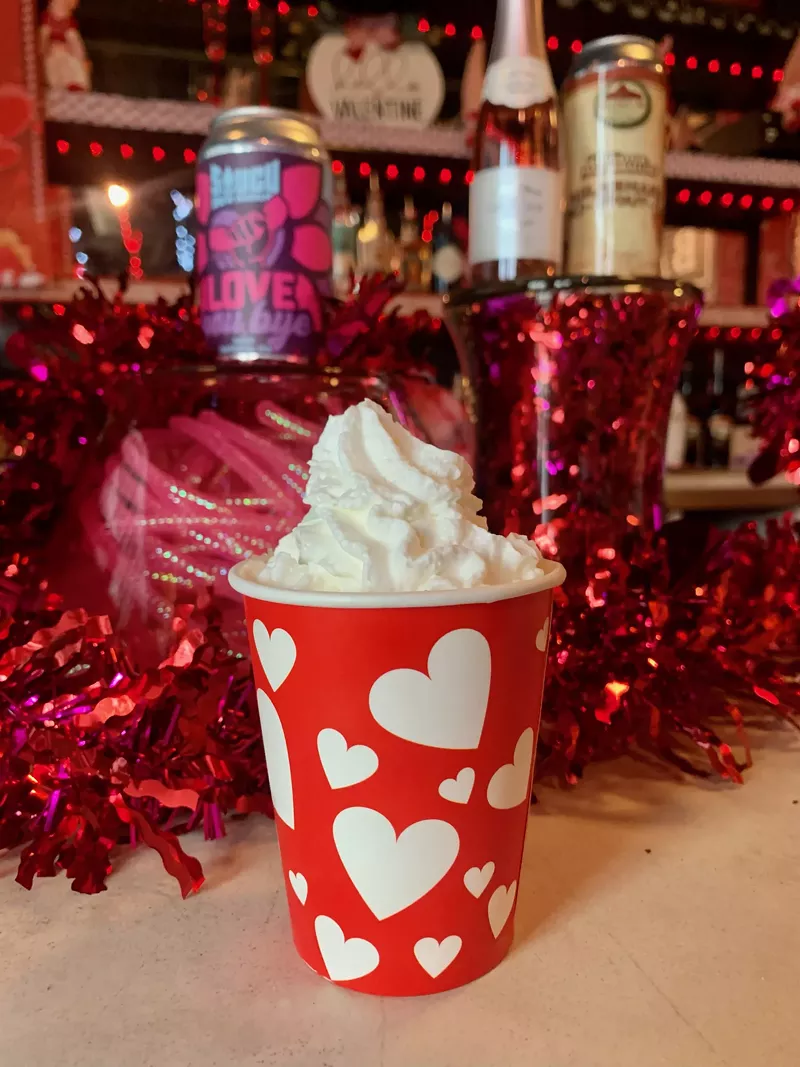 Update: The grand opening has been moved to Jan. 26 due to a snowstorm.

Blitzen's on Bagley, the Christmas holiday pop-up bar in Southwest Detroit, is no more. Now it's Vixen's on Bagley, a Valentine's Day-themed bar with pink decorations.
Located at 2545 Bagley St., Vixen's on Bagley will feature seasonal drinks and treats like "love potions," red velvet cake, tiramisu, hot chocolate, and food from neighboring Goblin Sushi.
The bar's official grand opening has been pushed back to Thurs, Jan. 26 due to inclement weather, but doors will be open on Jan. 25 "for all romantics who want to take a break from snow shoveling."

Vixen's will host special events like a galentine's gathering, and singles' night with speed dating.
The space is operated by Owner-in-Laws Hospitality, which also owns Green Dot Stables, Johnny Noodle King, Yellow Light Coffee, and Goblin Sushi.
"We want Vixen's to be a place for Detroiters to celebrate love and the long winter nights," owner Christine Driscoll said in a media release. "Whether you're flying solo or out with your partner, girlfriend, boyfriend, platonic person, or someone you met last night, we are inviting you to come on over to Vixen's to enjoy. It is winter in Michigan and Detroiters deserve a place to get cozy and let loose."
Hours are 4-10 p.m. Sunday-Thursday and until midnight Friday and Saturday. The pop-up will be open until the end of February.
A PR representative confirmed via email the plan is to keep changing the theme of the Bagley space seasonally. So come Halloween, we guess we'll be seeing Morticia's on Bagley with spooky drinks.
More information is available at vixensonbagley.com.
Coming soon: Metro Times Daily newsletter. We'll send you a handful of interesting Detroit stories every morning. Subscribe now to not miss a thing.

Follow us: Google News | NewsBreak | Reddit | Instagram | Facebook | Twitter