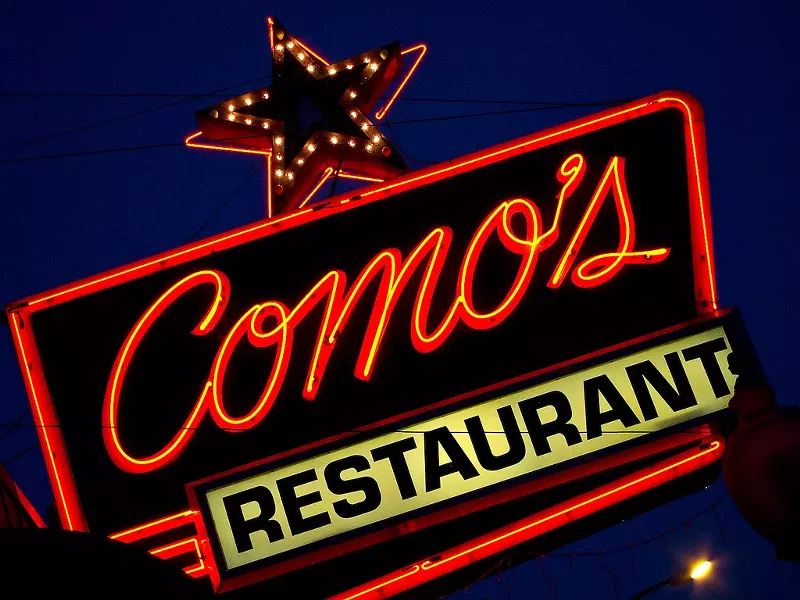 The new owners of Ferndale's shuttered Como's will host a patio pop up series called FOMO'S (Fear Of Missing Out) that commences on Aug. 3 and runs through the summer's end.
The longtime Woodward Avenue pizza restaurant is being revived chef Zack Sklar's Peas & Carrots Hospitality. Sklar is planning a pizza-centered Italian concept for Como's which he says will also have a "generous offering of beers on tap."
But the restaurant isn't opening until sometime in 2019. In the meantime, Sklar is launching FOMO's, at which guests can expect live music, outdoor games, draft and bottled beer, and cocktails in what's billed as a "summer beach party."
The patio will be decked out with "quirky and vintage decor such as plastic-covered couches, rocking chairs, kiddie pools and milk crates that will adorn the space as tribute to Ferndale's own unique personality." However, there will not be food.
FOMO"s will be open from 6 p.m. to 2 a.m. Thursday through Saturday.
Following the launch of Social Bar & Kitchen in downtown Birmingham, Sklar created Peas & Carrots in 2012. He and partners Jim Bellinson and Josh Humphrey opened Mex in Bloomfield Hills in 2013, Beau's Grillery in 2014, Bernie's Lunch & Supper in Chicago in 2015, Social Kitchen & Bar in Grand Rapids in 2016, and Mex at Great Lakes Crossing in 2017, among others.
Como's will mark Peas & Carrots' 13th restaurant opening in six years.
So many restaurants, so little time. Find out the latest Detroit dining news with our weekly food newsletter delivered every Friday morning.