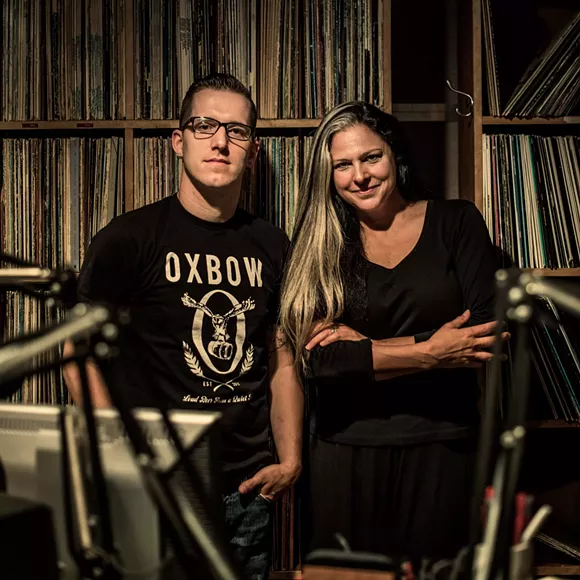 If food is sustenance for the body, then music is food for the soul.
That's according to award-winning chef James Rigato, who believes the two parallel. And it's a premise that inspired him to partner with WDET's Ann Delisi to launch a new podcast, Culinary Remix.
In a 17-episode series, the duo unpack a number of topics, like what music to pair with food, what Rigato would cook for his favorite music artists, and the similarities between musicians and chefs.
Explains Rigato in a Nov. 29 announcement about the podcast: "Ann and I connected over our love of eating, listening to music and talking about it. We are excited to share that with the world."
The partnership seems like the perfect team.
We know Rigato for his James Beard recognitions, his competing in "Top Chef," and his creative use of Michigan-sourced ingredients. Delisi, meanwhile, is a staple in the music world, with her Essential Music program on WDET. She's interviewed numerous musical talents, including, David Bowie, Iggy Pop, and Adele (enviable for just about any pop culture journalist).
We'll be sure to tune in ASAP to give a more in-depth review of the podcast. For now, you can listen online by clicking
here
.
See more:
James Rigato dazzles and delights with Mabel Gray