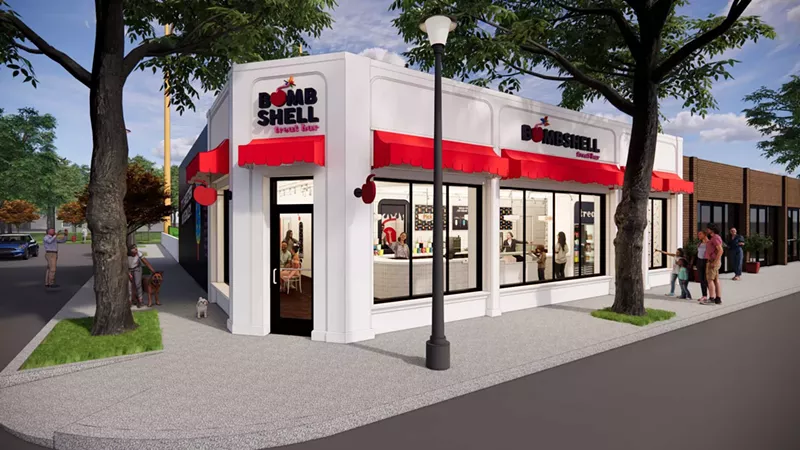 Local ice cream pop-up Bombshell Treat Bar is putting down roots in Berkley.
The sweets shop announced Tuesday that it plans to open its first brick-and-mortar store at 2688 Coolidge Hwy.
The company started in 2020, weathering the pandemic with contactless delivery options and later making appearances as a pop-up with its "Big Dipper" ice cream cart.
"Bombshell Treat Bar was born out of a desire to put more joy into the world," owner Jill Kasle said in a statement. "Getting started during the pandemic was a real challenge, but we're proud that we were able to push through and continue to grow. Berkley is going to be very special, and we can't wait to open our doors."
The company will sell its signature chocolate dipped ice cream bars in addition to specialty ice cream cakes and pints, floats, treats, candies and more. Signature bars include Sweet & Salty (potato chip ice cream, dark chocolate shell, crushed potato chips, crumbled pretzels, gooey caramel drizzle and pink sea salt), Cherry Bomb (Madagascar vanilla ice cream, Michigan cherry shell, cherry pop rocks, and dark chocolate drizzle), and Gimme S'more (toasted marshmallow ice cream, milk chocolate shell, torched marshmallow fluff, dark chocolate drizzle, and graham cracker square).
The new store is designed by Mcintosh Poris Associates. A grand opening date has not yet been set.
Coming soon: Metro Times Daily newsletter. We'll send you a handful of interesting Detroit stories every morning. Subscribe now to not miss a thing.

Follow us: Google News | NewsBreak | Reddit | Instagram | Facebook | Twitter