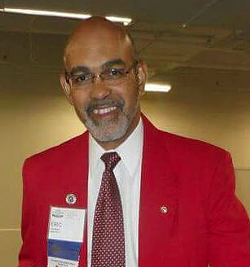 Wayne County's tax foreclosure crisis has led to the displacement of tens of thousands of Detroiters and worsened vacancy and blight in the city's neighborhoods. (Numerous analyses have shown this — look
here
,
here
, and
here
.) It is also, partly, the fault of government. Impoverished homeowners who, under state law, should have been able to avoid paying property taxes
weren't readily given that opportunity
and, according to a study, many properties were
foreclosed based on tax bills that were too high
— the result of inaccurate property assessments by Detroit's government.
And yet, the cycle continues. It begins again tomorrow with round one of the Wayne County treasurer's annual
tax foreclosure auction
— where nearly
1,000 occupied homes
are set to be auctioned off. Though the number is down from years' past (in part thanks to a court settlement that allowed more than
500 residents to stay in their homes
), it belies the number of homeowners that remain on the brink of foreclosure. At last check, there were more than 30,000 people paying off their back taxes through payment plans with added interest.
This auction cycle is particularly interesting
though,
because it seems to be the first time Wayne County Treasurer Eric Sabree — the man who administers it — has acknowledged
it
shortcomings.
Speaking with the
Free Press' Nancy Kaffer
for a column published last week, Sabree said, "We don't get excited about the auction, because we can make money off it ... It's a short-term gain compared to what happens to the city, the neighborhoods, the schools."
State law requires the county to foreclose on properties with delinquent taxes after three years.
In her column, Kaffer calls on the treasurer to halt the auction for 6 months to a year and use the time to "develop a set of best practices for his own county's auction, draft legislation to amend the state's outdated tax-foreclosure laws, and rally the support of the Michigan Association of County Treasurers."
Before we reveal the treasurer's response (let's say you didn't read our headline), we will pause for a moment to highlight a comment made by a spokesman, Bruce Babiarz, at this time last year, when similar
"WTF is Sabree doing"
questions were raised:
"This is the law, [the treasurer is] following the law,
it's not his role to go in and change the law on this."
So, after appearing to acknowledge that the auction is a negative force in the communities it directly affects, Sabree...
(drum roll please)
... said he wouldn't stop it.
"I think the Legislature ... if I was going to challenge it, I think Attorney General's office would get involved, the treasurer's office would get involved," he said.
In an email inquiry, a spokesman for the treasurer, Mario Morrow, simply said Sabree "responded in the column."
He hadn't.
In response to a follow up inquiry, Sabree said through Morrow that
"All three of the items referenced have been, currently are and will continue to be worked on by our office. Our office is governed by the laws of the State of Michigan."
We followed up again with a request for examples.
"That's our quote," said Morrow.

Stay on top of Detroit news and views.
Sign up
for our weekly issue newsletter delivered each Wednesday.