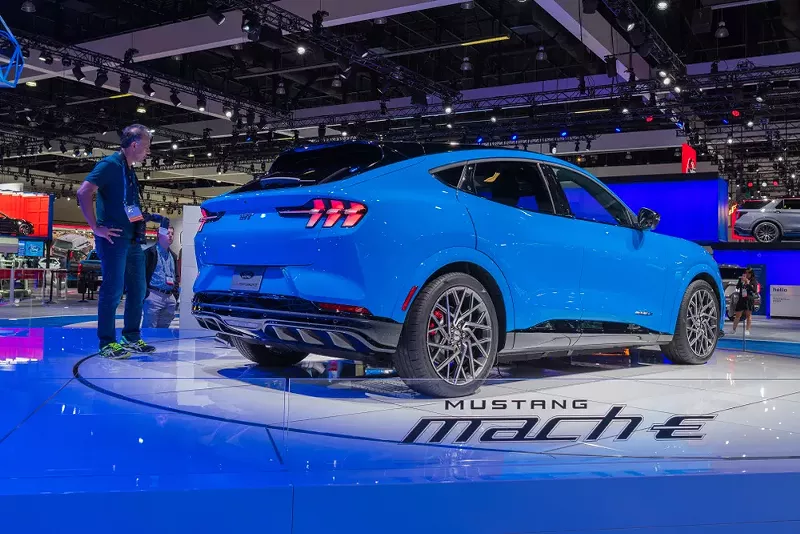 Retiring U.S. Senator Debbie Stabenow of Michigan faced some backlash last year after she bragged about not worrying about gas prices thanks to her electric car, with critics painting her as out of touch given the high price tag for electric vehicles, or EVs.
But most Americans would see savings in the percentage of their income spent on transportation costs if they switched to EVs, according to a new study from the University of Michigan — though the researchers also say more must be done to make EVs affordable to more households.
The study was published Wednesday in the peer-reviewed journal Environmental Research Letters.
"Our results confirm the potential for widespread benefits from EV adoption," said Joshua Newell, an urban geographer at the U-M Center for Sustainable Systems at the School for Environment and Sustainability, in a statement. "However, EV ownership in the U.S. has thus far been dominated by households with higher incomes and education levels, leaving the most vulnerable populations behind. Policy interventions are needed to increase EV accessibility so that all Americans can benefit from the EV transition."
The university says it's the first study to examine EV energy costs through the lens of distributive justice, or the fair distribution of benefits and burdens. The researchers calculated transportation energy burdens, or percentage of income spent on charging EV batteries or filling up gas tanks, at the census tract level. They then compared the extent of energy burdens and greenhouse gas emissions for EVs and internal-combustion vehicles in regions across the U.S.
The vast majority — 90% of vehicle-owning U.S. households — would see reductions in the percentage of their income spent on transportation if they switched to EVs. But the authors found that more than half of the lowest-income U.S. households, or roughly all households with incomes of less than 30% of the local median, would experience moderate or high EV energy burdens, defined as spending more than 4% of household income on filling the tank or charging up. That's an estimated 8.3 million households.
The researchers found reductions in both transportation energy burden and greenhouse gas emissions would be especially felt on the West Coast and in parts of the Northeast, due largely to cleaner energy grids and lower electricity prices.
However, 8% of U.S. households, or an estimated 9.6 million, would see low savings in both transportation energy burden and greenhouse gas emissions by choosing an EV. About half of such households are found in Midwest states like Michigan, due in part because cold winter temperatures impact battery performance, and electrical grids that rely largely on fossil fuels.
"We identified disparities that will require targeted policies to promote energy justice in lower-income communities — including the subsidizing of charging infrastructure — as well as strategies to reduce electricity costs and increase the availability of low-carbon transportation modes such as public transit, bicycling and car sharing," study lead author Jesse Vega-Perkins said in a statement.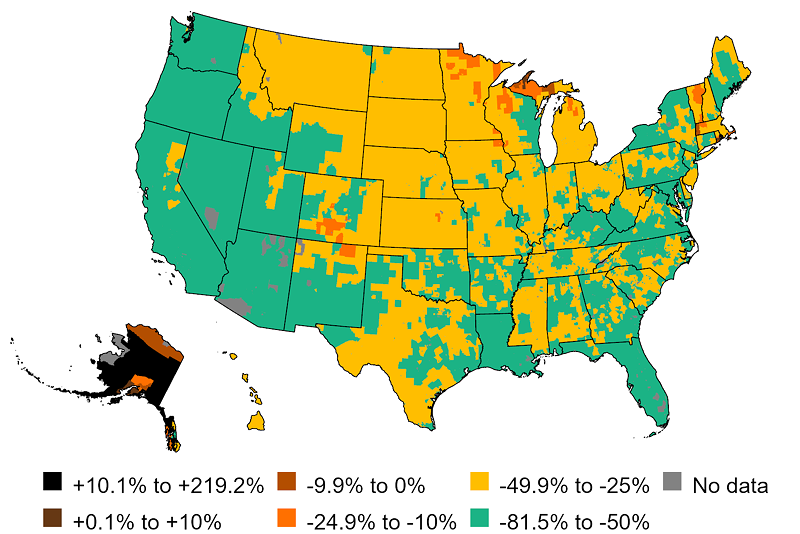 Another factor was high energy costs in some states, including Alaska and Hawaii.
"Our analysis indicates that future grid decarbonization, current and future fuel prices, and charging accessibility will impact the extent to which EV benefits will be realized, including lowering transportation energy burdens for low-income households," said study senior author Greg Keoleian.
On the bright side, by buying a new EV, some households could reduce their annual transportation-energy costs by $600 or more. And more than 90% of households that swap gas-powered vehicles with EVs would also reduce the amount of climate-warming greenhouse gasses they generate, some by more than 4.1 metric tons of carbon dioxide equivalents annually.
According to the Environmental Protection Agency, the transportation sector accounts for the largest portion of the greenhouse gasses emitted in the U.S., followed by electric power and industry.
The study did not include vehicle purchase cost, but the university says the total cost of EV ownership is the focus of another study in the works from the school's Center for Sustainable Systems.
EVs currently account for only about 1% of the cars, SUVs, and pickups on U.S. roads, making Stabenow indeed a member of the 1%, so to speak.
The average cost of an EV is more than $65,000, according to recent Kelley Blue Book estimates, while the average old-fashioned internal-cumbustion vehicle is $44,584. That's due in part to inflation and a shortage of semiconductor chips used in EVs.
Sen. Stabenow, a Democrat, made her controversial comments during a Senate Finance Committee meeting in Washington, D.C., amid record-high inflation.
"I drove it from Michigan to here this last weekend and went by every single gas station and it didn't matter how high it was," she said.
Stabenow, who announced last week that she won't seek re-election in 2024, has also led efforts to incentivize EVs made in the U.S. and offer tax credits to EVs buyers.
"I'm looking forward to the opportunity for us to move to vehicles that aren't going to be dependent on the whims of the oil companies and the international markets," she told the Senate Finance Committee.
Coming soon: Metro Times Daily newsletter. We'll send you a handful of interesting Detroit stories every morning. Subscribe now to not miss a thing.

Follow us: Google News | NewsBreak | Reddit | Instagram | Facebook | Twitter