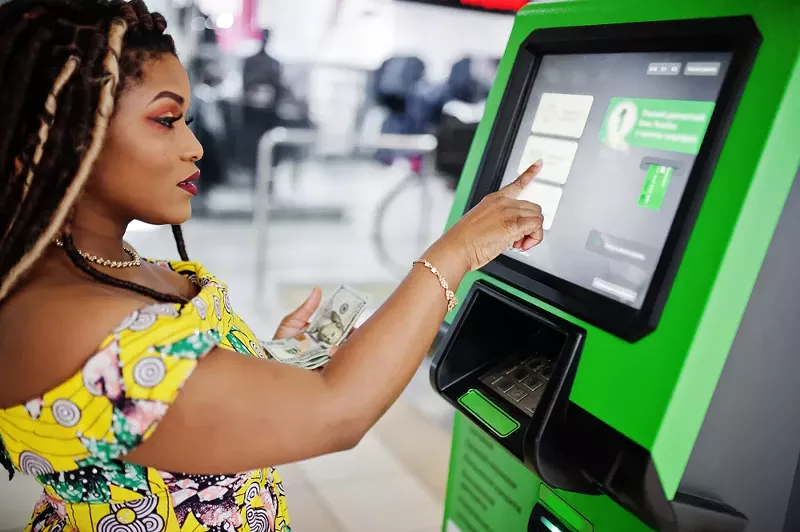 Detroiters are paying exorbitantly high prices to withdraw money from ATMs, one study suggests.
According to a new survey by
bankrate.com
, Detroiters pay higher ATM fees than any other city in the country. The study, which surveyed 10 banking and thrift institutions across 25 markets, found that Detroit topped the list with an average out-of-network ATM fee of $5.28.
Stop and think about that for a moment. You're being charged an average of $5.28 just to withdraw money from your own account. That's enough to treat yourself to a morning latte at Starbucks, or lunch money for the kids.
So why have ATM fees gotten so out of control?
Well, online banking may be partially to blame. As account holders move to apps and online payment systems, local branches have seen a decrease in foot traffic. Just recently, Huntington Bank announced that it would be closing 70 branches across the country, including
31 Michigan locations
. As of 2017, Michigan also ranked fifth nationally
for most branch closures
, exacerbating Detroiter's dependency on ATMs to grab quick cash.
The high fees aren't isolated to Detroit, however. Atlanta and Houston trail Detroit with an average out-of-network ATM fee of $5.19 and $5.18, respectively. This is part of a national trend which has seen out-of-network ATM fees increase by an average of 4.7 percent annually for the past two decades.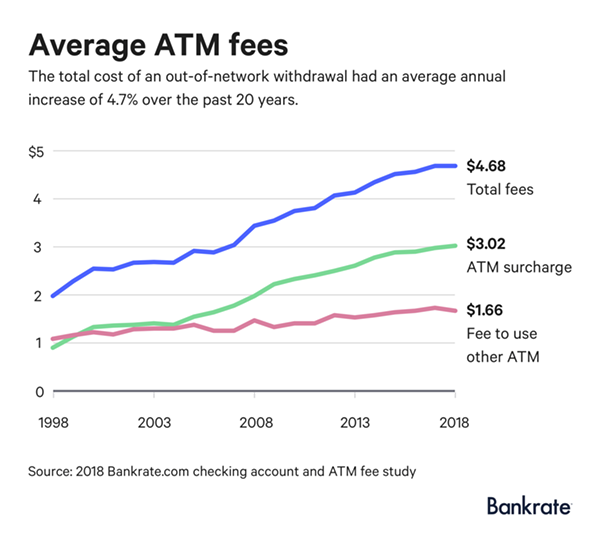 So, how can you avoid those pesky fees?
Try to avoid using off-brand ATMs located in bars or convenience stores; typically they charge more than bank ATMs. If you need to cash on the go, getting cash back at the grocery store or pharmacy can help you to avoid big fees. Also, consider opening an account at a bank located near your home that has 24-hour ATM service. That way you can more easily avoid using expensive out-of-network ATMs to access your own money.
To read the full study, you can head to
bankrate.com
.
Stay on top of Detroit news and views. Sign up for our weekly issue newsletter delivered each Wednesday.