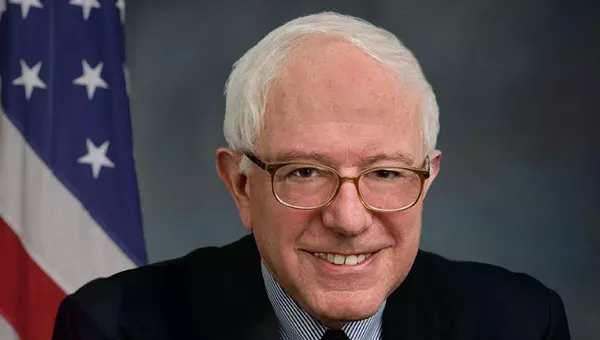 Bill and Hillary Clinton are coming to town in April and it will cost you $99.50 (plus another $25-ish in fees) to see them from the nosebleed seats at The Fox Theater, while tickets are going for as much as $750.
Meanwhile, Bernie Sanders is coming to town to use his celebrity not to pad his bank account, but to campaign for Michigan Democratic gubernatorial candidate Gretchen Whitmer.
But
he
isn't
a
Democrat
!!!
That's sarcasm folks, because he's out there doing the work to ensure Democrats win back power while the Clintons are busy Clintoning.
The Oct. 19 event will be in Ann Arbor, according to the
Associated Press
. It's a rally, so it will be free, much like Sanders' recent Michigan visits to drum up support for progressive candidates and a Medicare For All program.
Among those stops was an Aug. 7 campaign rally for Whitmer's more progressive primary opponent, Abdul El-Sayed, who has also publicly thrown his support behind Whitmer.
Sanders' visit is part of a nine-state campaign for Dem candidates in Iowa, South Carolina, Nevada, Michigan, Indiana, Wisconsin, Arizona, Colorado and California. He remains
one of the most popular political figures
in the nation.
And while it's easy to criticize the Clintons for not coming to town to stump for Whitmer, it's also a blessing — Hillary Clinton nearly inspires Republicans to go to the polls as much as Dems. And Bill Clinton
isn't the dude you want to trot out during a particularly sensitive moment of the #MeToo era
.
Stay on top of Detroit news and views. Sign up for our weekly issue newsletter delivered each Wednesday.