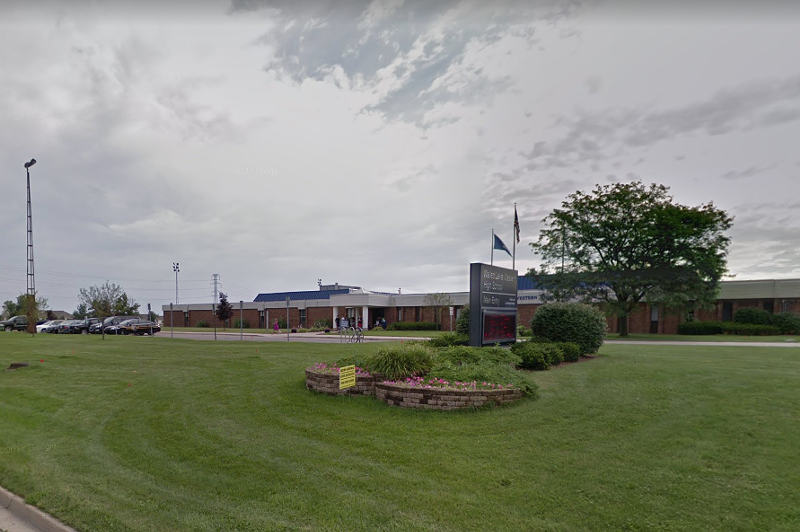 A 17-year-old black student has been banned from the grounds of Walled Lake Western High School because he was shot in Detroit last month.
In a letter obtained by
Metro Times
, school officials told the student's parents that he can't return to school because the unknown shooter "is still out there and potentially armed."
"It's in everyone's best interest that Michael complete the required courses for graduation online," the letter states.
Michael, who asked that his last name not be released, told Detroit police that he was shot in the arm while dropping off clothes at a friend's house. He said he has no idea who shot him or why. When he spoke with
WXYZ
, Michael said he doesn't have any plans to press charges against his shooter.
"There's no one for me to press charges against," he says. "I don't know who shot me."
Alumni and students assembled across the street from the high school to protest Michael's expulsion Thursday morning. Many, though, have taken to expressing outrage on social media as school officials refuse to comment.
"For students at Walled Lake Western: Organize against what the administration did to that boy," tweeted one user. "He was a victim of a crime, and the administration acted racist and discriminatory toward him!!! Let that kid go back to school!!! He was a victim!!!"
Alumna Margot Libertini responded that the "school admin is and has been SO racist."
Student
Michaela Rochow
took to Twitter to call out the school administration's hypocrisy and neglect in following through when she and several other students reported being sexually assaulted by another student. The school cited a "lack of evidence" behind her report and claimed that the student responsible for the alleged harassment was an "outstanding citizen."
"I guess now we know that outstanding citizen was code for white and privileged," she tweeted.
Superintendent Ken Gutman didn't return calls for comment.
Stay on top of Detroit news and views. Sign up for our weekly issue newsletter delivered each Wednesday.