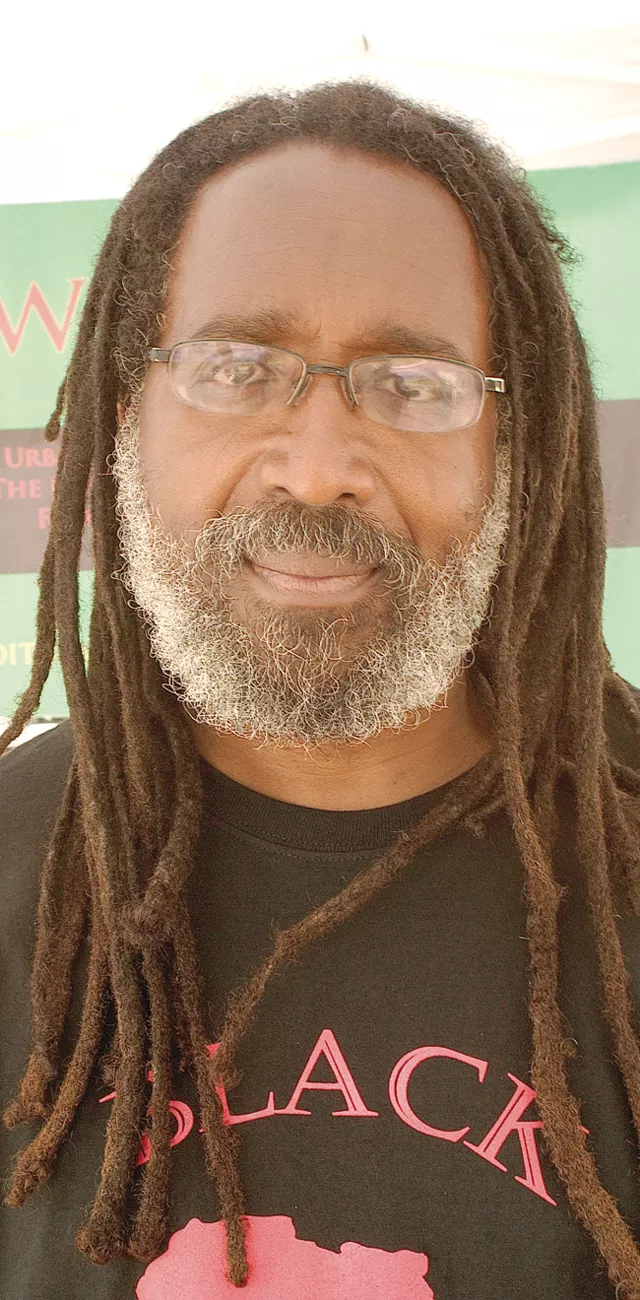 Last week Craig Fahle devoted a segment of his show on WDET-FM 101.9 to the controversial proposed Hantz Woodlands project near the Indian Village neighborhood. His guests were Hantz Woodlands CEO Mike Score and Malik Yakini, director of the Detroit Black Community Food Security Network. I met Score briefly last winter when he attended the meeting that rolled out of the Lower Eastside Action Plan, an ambitious, long-range effort to revitalize the southern part of the east side. I've been acquainted with Yakini for nearly 30 years, going back to my days with the Cass Corridor Food Co-op.
Score is the pointman for financial adviser John Hantz, whose Hantz Farms/Woodlands proposal is getting a lot of attention lately. Although Hantz has changed the original plan from farm to woodlands, if you search Hantz Farms on the Internet it pops right up top with the words: "Hantz Farms is our dream to rejuvenate our city by returning to our agrarian roots, by creating the world's largest urban farm right here in Detroit ... "
From my perspective, if Hantz wants to convince people that he is sincere in his stated plan not to farm, then he should take that terminology off his website.
During his interview with Score, Fahle stated that he has nothing more to go on than what Hantz and his people have said about the project. I've given Fahle credit for bending over backward to be a fair and impartial interviewer over the years. Myself, well I try to be fair but I'm generally not so impartial. And there are other things I will take into account when looking at this issue. For instance, during the interview Score said, "The primary purpose of the investment is to make neighborhoods more livable."
If that is true, then there are plenty of ways to do that. I know a lot of people who do that in their own neighborhoods. They mow overgrown lots. They put in gardens. They clean up lots and board up houses. Check in with the Motor City Blight Busters to find out about the work they've been doing in the Redford area for the past 20 years. There is a house on my block that was empty for nearly a decade. The woman who lives next door to it has mowed the lawn and kept the area clean with help from others on the block. Our neighborhood association has held clean-ups where a blighted house is chosen and a bunch of people show up one day to clear out the debris, cut down bushes and mow lawns. There is a woman who walks three miles a day through the neighborhood and voluntarily picks up trash while she's doing it. She's done this for years.
Now that's commitment to making the neighborhood more livable.
Hantz lives in Indian Village. He could hook up with community groups in his area and do the work. He could donate a little cash to the effort to spread the fixing-up around. Maybe Hantz thinks in bigger terms than I do. But I think Score's use of the word "investment" is telling. It's about future returns. Now there is nothing wrong with that. I have made my peace with capitalism. That is the system we have going here, although I believe there must be rules that everybody adheres to — unfettered capitalism is not my thing. And Hantz has a right to make money; but he should be honest about what he is up to.
Score made another telling remark. He said that Hantz will, "Forgo the right to recover expenses over time through agricultural production."
So he has a right to recover expenses. That's OK. But he's not necessarily going to do it through agricultural production. That means he'll be looking for other ways to recover expenses. During the interview Score admitted that there are "some parcels that we would put back into the marketplace. We would not expect that to happen anytime soon."
That bespeaks land banking. That's how it works for people of great means. If I were to invest in land, I'd need to make the money back fairly quickly. I don't have money to live on while I wait out the market. When wealthy people invest in land, it just becomes part of the estate. You hold onto it until values go up, whether it's in three years or three generations. In fact, during Yakini's portion of the interview, he said that in a conversation with Hantz, the financier said that he intended to leave the property to his daughter. Hantz is a money guy. He thinks like a money guy. He may be totally sincere in his stated objective to make the neighborhood more livable — but he's going to make money along the way.
That's fine. But let's all be honest about it and evaluate the sale based on what it really is.
Now there is plenty of land in the city to go around. Although Fahle and Score fell into the oft-repeated-but-wrong assertion that there are 40 square miles of vacant land available in Detroit. (Gee whiz, don't they read my column?) Data Driven Detroit long ago showed (and I reported on it) that the 40 square miles figure includes Belle Isle, Palmer Park, Rouge Park, Howell Park and the surface area of all the streets. The amount of vacant land actually available to use is closer to 20 square miles.
One of the reasons Yakini and others oppose this sale of land to Hantz is that many of them have been involved in urban agriculture over the past 20 years. Some of them have tried to buy vacant lots from the city to no avail. One guy who has a profitable garden in Detroit (yes, making a profit!) says he's buying land outside the city because he can't even figure out who owns some of the lots he's been working. When the Detroit Food Policy Council held a listening session at Gleaners Food Bank in August, there were a few people who told tales of woe about trying to buy land from the city in order to farm it, but got nowhere. One church had been trying to buy adjacent lots for some 15 years.
This sale should not take place until the city's urban agriculture ordinance has been put in place. City Council is scheduled to take up the proposed ordinance in January and make final decisions by February. That way everybody will know what the rules are. Score says he has been negotiating with the city for four years and doesn't want to wait any longer. I say get in line.
For me it comes down to a question of fairness. Why can't people who have been here and doing the work get some play too? Why can't organizations and individuals who want to buy land in their neighborhoods do that? It seems that the city should have policies on land sales that are open so everyone knows and understands what it takes. There is a lot of land out there that people are willing to pay taxes on. Hantz isn't the only one.
Or is it as bluesman Robert Johnson sang, "the last fair deal gone down"?
City Council will hold a public hearing on urban agriculture Thursday, Dec. 6 at 5:45 p.m. in the 13th Floor Committee of the Whole Room of the Coleman A. Young Municipal Center (2 Woodward Ave.)
On Monday, Dec. 10, at 6 p.m. there will be a public hearing on the proposed sale of land to Hantz Woodlands at East Lake Baptist Church (12400 Jefferson). City Council has scheduled a vote on the proposed sale in a special session on Tuesday, Dec, 11.
Larry Gabriel is a writer, musician and former editor of Metro Times. Send comments to [email protected]