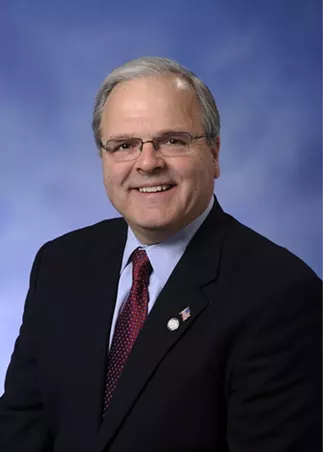 Following the departure of longtime city councilwoman Saunteel Jenkins, Detroit City Council backburnered a proposed ordinance that would require developers to negotiate direct benefits with an impacted community.
Some councilmembers are pushing what's called a "community benefits agreement" (CBA) ordinance, which has been in the works for nearly two years. In a nutshell, CBAs are legally binding agreements that require developers to provide specific benefits to a community for projects funded by public money; these often include jobs, housing, and direct financial aid.
How a CBA ordinance would work in Detroit is like this: A developer with a project worth at least $15 million who wants a public subsidy, say a tax credit or to receive Detroit-owned property, would need to include benefits to the community where the proposed development is located. But: If the development is 100-percent privately funded, or the value of the subsidy is less than $300,000, the developer doesn't need to involve the community.
When Jenkins stepped down in November to accept a job as the head of a local nonprofit, the debate over the ordinance slowed. That should change in the coming weeks, as the
council prepares to appoint a replacement for Jenkins
.
Councilmembers selected 16 candidates to interview, about half of which are already completed. Whoever prevails needs to garner the approval of six out of the eight current councilmembers. Once that's complete, a source close to the issue told us, you can expect the CBA ordinance to become a priority once again.
Nothing comes easy, however: Though Detroit would be setting a precedent with the ordinance, the first of its kind in nation, the even-more conservative state legislature that just took office in Lansing isn't exactly bumping fists over the idea — to the surprise of no one at all.
Earl Poleski, a Republican state representative from Jackson,
feverishly worked to spike the city from enacting the CBA ordinance
during last month's hectic lame-duck session. Poleski, undeterred by the blatantly obvious sign that some business interest wanted to see this bill happen, stood proud and said his bill would "level the playing field" in Michigan — that all municipalities would maintain an equal set of laws.
His anti-CBA bill managed to
die slowly in the lame duck session's final days
, but Poleski
held true to his word
and reintroduced it last week.
As he put it to the Freep
, he expects a "long and vigorous discussion" on his proposal, words some in the legislature probably haven't heard strung together in a long time.