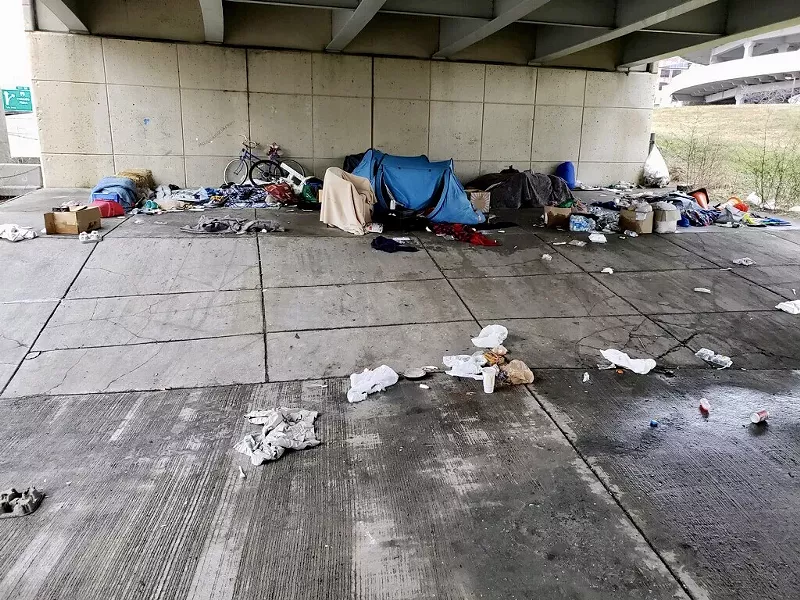 Detroit police wiped out two makeshift camping spots for homeless people this week, leaving them shivering and without their belongings or a dry place to sleep.
Police seized sleeping bags, tents, coats, hats, shoes, gloves, and anything else found in the underground area of Hart Plaza and underneath an overpass by Joe Louis Arena on Tuesday. For decades, the makeshift camps have been popular for homeless people in a city that does not have enough shelters.
"What they did was totally wrong," Howard, a 66-year-old homeless senior in tears, told WXYZ, which first broke the story.
Howard said police took his wallet and ID, making it difficult for him to get help.
City officials tell Metro Times that the areas were unsanitary, attracted rats, and were the focus of an effort to move homeless people into more permanent housing. Before last week's arctic polar vortex, which saw a blast of subzero temperatures, the city offered to move those living in the camps to shelters, where people could take advantage of additional services, Sgt. Nicole Kirkwood tells Metro Times.
Kirkwood says the homeless people were given ample warning and plenty of opportunities to move into shelters.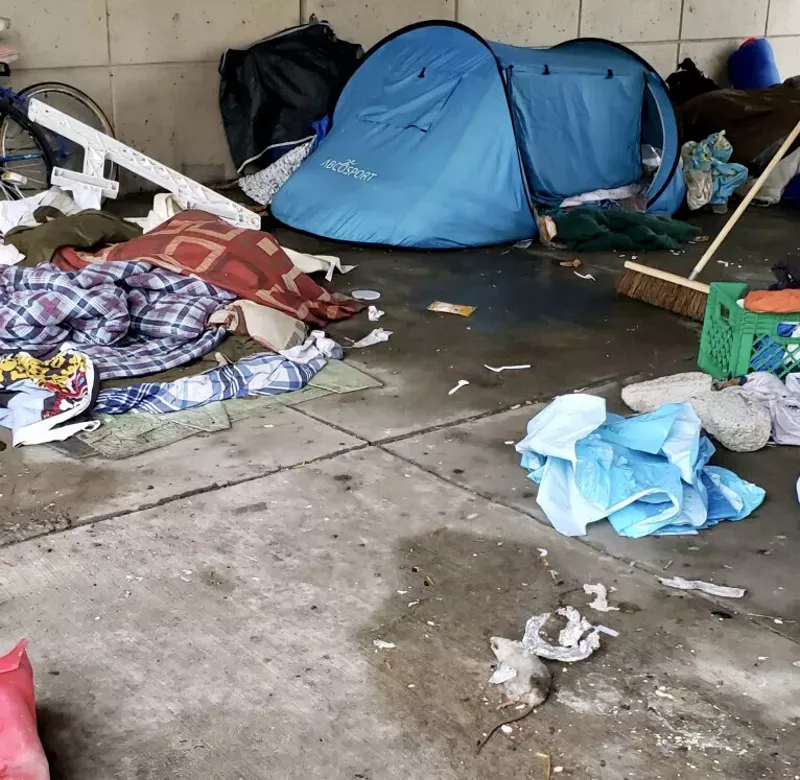 But some people decided to stay. Some homeless people don't want to stay in shelters because they can be dangerous.
In 2013, the American Civil Liberties Union alleged Detroit police were abducting homeless people and dropping them off miles away.
The most impoverished big city in the nation, Detroit has more than 1,000 homeless people, according to a 2018 "point-in-time" count.
Stay on top of Detroit news and views. Sign up for our weekly issue newsletter delivered each Wednesday.