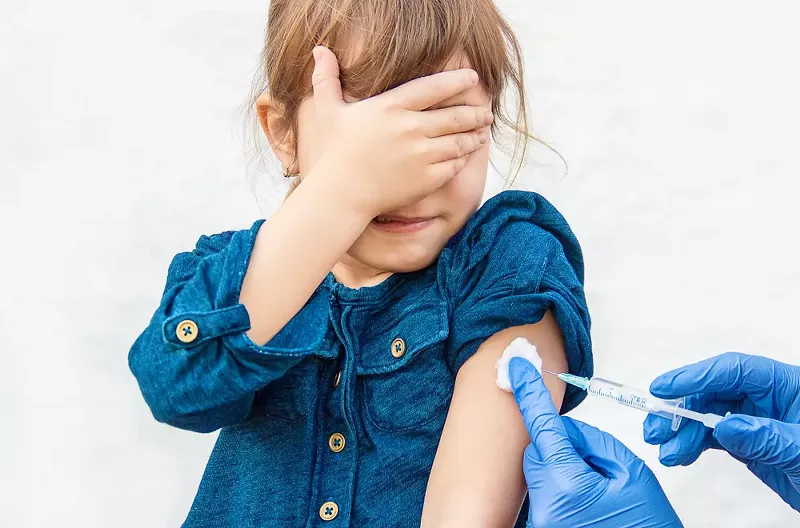 The recent measles outbreak in Clark County, Washington - which borders Portland, Oregon - has reached 50 cases as of last week and health officials fear it will worsen. Most of the cases involve unvaccinated children between ages 1 and 10.
Health officials say that communities need to have around 95 percent of the population vaccinated against measles to stop its spread. Michigan is currently right at the cusp of that number.
Michigan requires schoolchildren to be immunized for 14 contagious diseases. Michigan is also one of 19 states that allow vaccination waivers for "philosophical" reasons, in addition to medical and religious exemptions.
Those who are most at risk for a vaccine-preventable outbreak are the areas where vaccine exemption waivers are high, and where income and access to vaccines are low. Shockingly, however, it seems that the metropolitan areas surrounding universities and otherwise highly-educated parts of Michigan are those where vaccine exemption waivers are the highest.
In 2017, just 92.4 percent of schoolchildren in Wayne County were fully vaccinated. In Macomb, that number was 91.7 percent, and in Oakland County just 90.3 percent.
A report from MLive
compiled searchable data from 2017 that allows users to see vaccination waiver rates by county or school.
"Close to 400 K-12 schools and 295 daycare programs had 10 percent or more of their students submit a vaccine waiver form in lieu of immunization records in 2017, state records show,"
MLive reports
.
The measles virus is exceptionally potent. A person infected with measles can cough in a room and leave; an unvaccinated person can enter that room hours later and catch the measles virus from droplets in the air. In 2018, there were a total of 17 outbreaks involving 349 individual cases across the U.S.
Less than two months into 2019, there have already been 101 cases of measles across 10 states
according to the CDC
.
Michigan's nonmedical exemption numbers among kindergarteners are comparable to Washington and Oregon, where the current outbreaks have occurred. According to a
CDC report from October 2018
, Michigan had a total of 4,753 religious or philosophical exemptions, which amounts to about 4 percent. Washington has 3,344 exemptions — just under 4 percent. And Oregon has 3,427 exemptions which is 7.5 percent of kindergarteners.
According to the MDHHS:
"[P]arents or guardians seeking to obtain a nonmedical immunization waiver for their children who are enrolled in school or licensed childcare programs are required to attend an educational session, where they are provided with information about vaccine-preventable diseases and vaccinations."

Those under the age of 18 who are uninsured are eligible for free or low-cost vaccinations through Michigan's
Vaccines For Children program
.
According to the MDHHS, "the maximum fee for administration of VFC vaccine is $23.03 per vaccine," the organization states. "Providers using VFC vaccines cannot deny administration of these vaccines due to the inability of a child's parent or guardian to pay the administration fee."
Mike Dionne is an editorial intern for Metro Times.
Stay on top of Detroit news and views. Sign up for our weekly issue newsletter delivered each Wednesday.