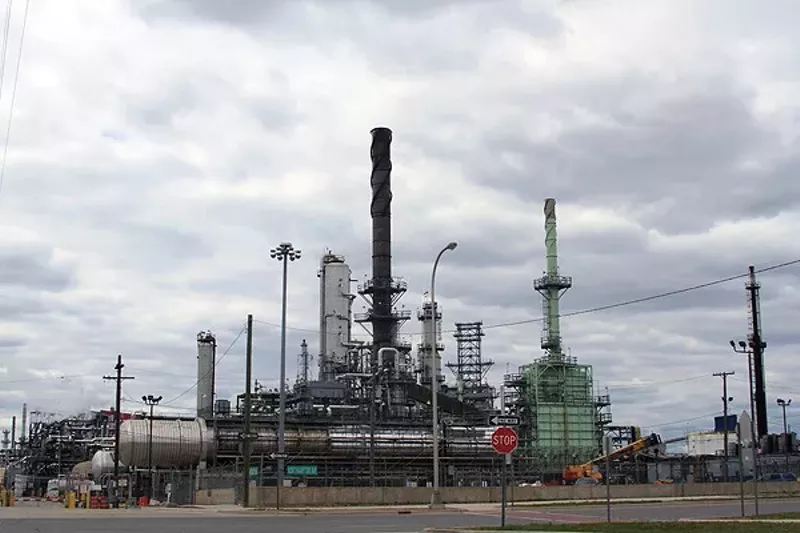 The state of Michigan may still be
cleaning up
after the Flint water crisis, figuring out how to address
the growing PFAS crisis
, and dealing with
toxic fumes choking Southwest Detroit
, but the Michigan GOP appears to think less industry oversight is the answer.
The Republican-controlled Legislature shot down an executive order by Gov. Gretchen Whitmer on Thursday that would've strengthened oversight of the state's polluters.
A key provision in her order would have eliminated polluter-friendly panels the GOP created last year to oversee the environmental rule-making process and permitting. Though it got little attention in 2018, Michigan Republicans set up an arrangement in which
the state's industrial polluters police themselves
.
Though the laws effectively neutered the Michigan Department of Environmental Quality, Republican Senate Oversight Committee Chairman Ed McBroom told the
Detroit News
that the laws might "make the department better, if they help the department not make mistakes
like
we saw with Flint. Let's let these laws have a chance to work."
Most might view the idea that industrial polluters are going to help avert environmental disasters as ludicrous, but it's a standard case for the modern GOP. Every Senate Democrat voted against the resolution, including Southfield Dem Jeremy Moss.
"Decades of failed Republican leadership and events like a water crisis in Flint, an oil drilling permit in Southfield, and PFAS contamination throughout the state, all prove that the DEQ is in sore need of restructuring to restore environmental justice for our residents," he said. "But today, Republicans continued their support of these reckless practices by pushing [the resolution] forward."
The resolution cleared the GOP-controlled State House last week. Whitmer has asked Attorney General Dana Nessel for a legal opinion.
Stay on top of Detroit news and views. Sign up for our weekly issue newsletter delivered each Wednesday.