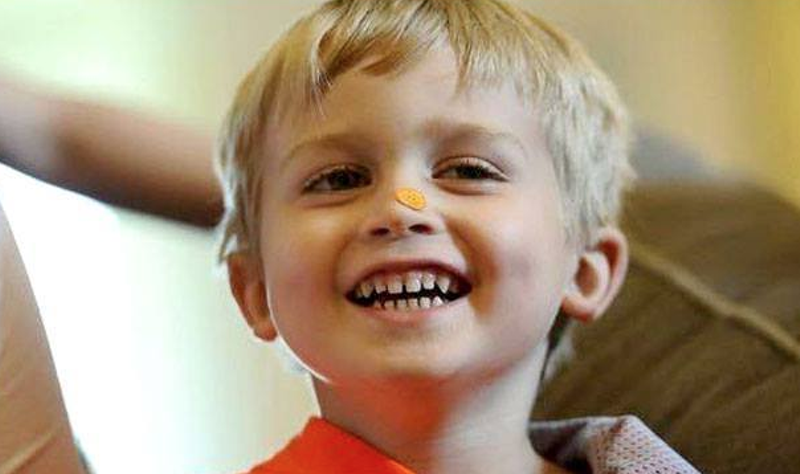 Inmates at Jackson's G. Robert Correctional Facility are participating in a 5K race to benefit the ChadTough Foundation, and are donating money to the cause.
Lamont Heard, an inmate who represents the prison population as the chairman of Cotton's warden forum committee, says the inmates are giving $2,000 from their prisoner benefit fund.
An estimated 200 inmates also took part in the RunTough For ChadTough 5K benefit race. The inmates ran their "virtual race" on Saturday, and the foundation is holding its main race at 9 a.m. on Saturday in Saline.
Chad Carr, who was the grandson of former University of Michigan football coach Lloyd Carr, died in 2015 from Diffuse Intrinsic Pontine Giloma (DIPG), a brain tumor located within the brain stem that cannot be operated on.
Chad's parents, Tammi and Jason Carr, started the ChadTough Foundation to raise money and awareness for pediatric cancer research while focusing on DIPG.
Jason Carr says one of the nonprofits' supporters on Facebook reached out to inmates, and the latter enthusiastically got involved.
"She was really surprised about how excited they were about doing it once they learned [about Chad's story]," Carr says.
Those at the foundation have heard of creative and unusual ways people want to get involved, he adds. There was a professional race car driver who wanted to decorate his car with ChadTough info, a bass fisherman who wanted to do the same with his boat, and a guy who wanted to walk from Pennsylvania to Ann Arbor. But this is something totally different.
"It really takes a lot for us to be surprised, but this one definitely surprised us," Carr says.
Heard tells
Metro Times
the inmates recently learned about Carr's story and wanted to help do some good.
"You have a group of men who are coming out of a mental, moral and spiritual death, that are now seeking causes that extend life and save life — to put a smile on a parent's face. It's our way of giving back," he says.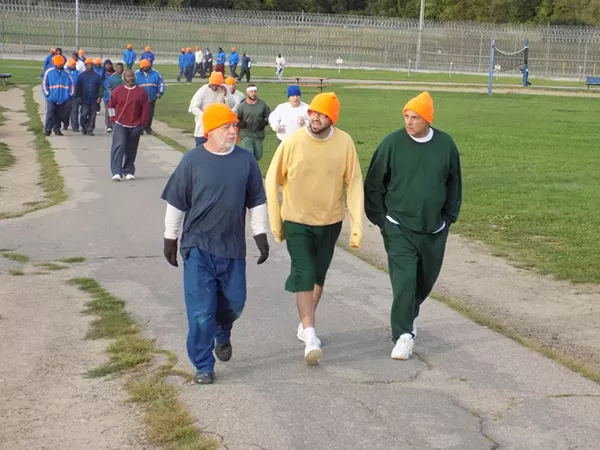 The inmates ran their race on Saturday, and Carr and another foundation employee went to meet with the inmates beforehand. Carr says he was touched by their enthusiasm and called it "an incredible experience."
"There are a number of guys who signed up to do this who are on life sentences, so for them to choose to take part in this — you could ask, 'Why would they care?' But they do, and you could see that while we were there," Carr says.
Each runner got a ChadTough wristband, for which Carr says they were grateful.
"A number of guys came up to me after and talked about how cancer affected their family, and we were thanking them and they were thanking us, so it was special," Carr adds.
One inmate also approached Carr and said he played for the U-M football team in 1969, in former U-M coach Bo Schembechler's first year. He also played on that team with Jason Carr's father-in-law.
"He was showing me all these pictures — it was incredible," Carr says.
Inmates keep money raised from fundraisers in the prisoners' benefit fund. That's partially used to donate to charities and certain causes. Heard says inmates at Cotton have also donated to women's shelters, helped kids buy school supplies, helped pay for kids' school trips, and helped families pay for food and gas.
Thousands of participants, including U-M athletes, partake in RunTough, which is one of ChadTough's largest fundraising events. This year, the foundation is trying to have runners from each state partake in "virtual" races.
Check ChadTough's
website
for more information.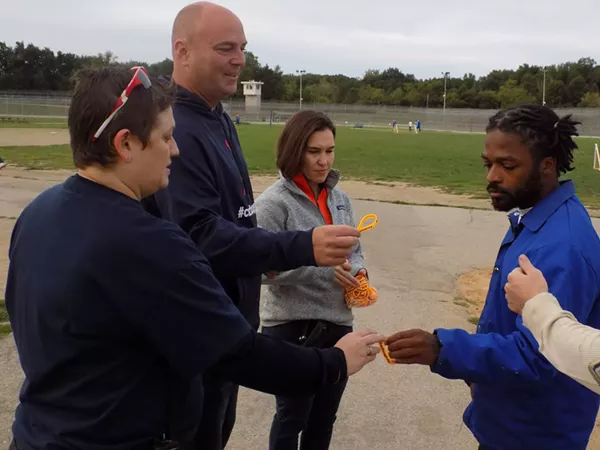 Stay on top of Detroit news and views. Sign up for our weekly issue newsletter delivered each Wednesday.