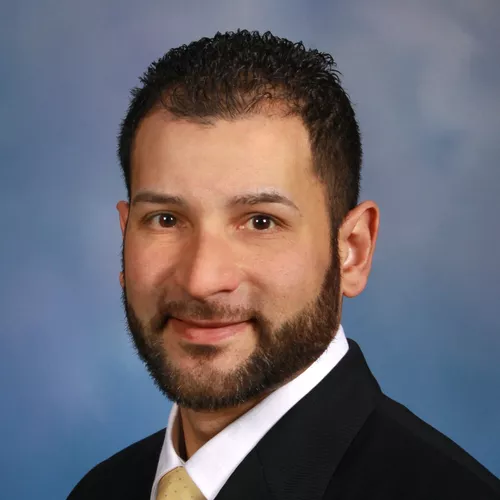 A state House panel hurried a bill along this morning that would ban municipalities in Michigan from requiring
developers to provide community benefits for projects funded by public money
. The bill has been widely considered as an effort to prevent Detroit City Council from passing an ordinance that would require developers to negotiate Community Benefits Agreements (CBAs).
CBAs are legally binding agreements that ensure specific benefits to a community — these often include jobs, housing, and other economic opportunity.
Following impassioned comments Tuesday from state Rep. Rashida Tlaib (D-Detroit), an advocate for the proposed Detroit ordinance, the state House Committee on Michigan's Competitiveness passed
HB5977
in a tight 8-7 vote.
"We give all kinds of benefits to the big developers, and now House Republicans are saying that the people who live and work near these huge construction projects don't deserve similar consideration and benefits," Tlaib said in a statement last week. "That's wrong and leaves residents without a say in what happens in their communities."
She added
in a phone interview with
MT
, "There should be a limitation with how Lansing meddles with how Detroit moves forward economically."
The only city currently proposing such an ordinance is Detroit. It would be the first of its kind in the nation.
Currently, how the CBA ordinance would work in Detroit is like this: A developer who wants a public subsidy, say a tax credit or to purchase Detroit-owned property, would need to include benefits to the community. They would negotiate those benefits into a CBA, and the community is involved. If the development is 100 percent privately-funded, then they don't need to negotiate community benefits. They also don't need to involve the community if the value of the credit or property is less than $300,000.
But the new bill would prevent Detroit from enacting the CBA ordinance.
An amendment offered Tuesday by State Rep. Kate Segal (D-Battle Creek) to clarify that municipalities can still strike a CBA with a single developer — without an ordinance in place — was also shot down.
That means HB5977 would ban CBAs entirely in Michigan.
In essence, the bill — introduced by Earl Poleski, a Republican state representative of Jackson — would prevent Detroit from requiring to engage with, or specifically benefit, a community in order to obtain tax-supported development. Poleski contended the bill would create a unified set of regulations looking to do business in Michigan.
"If some particular town puts their own community benefits agreement out there, that's something that's inconsistent," Poleski said,
according to the Detroit Free Press
. "We need some sort of consistent, predictable business environment without a business having to worry about whether they're complying with the agreement."
Poleski, however, told the
Freep
over the weekend that his bill was intended to
preemptively stop Detroit from enacting the ordinance
.
State. Rep. Harvey Santana (D-Detroit) said Detroit has about a dozen chambers of commerce that represent an array of demographics, however none had been contacted prior to Poleski's bill being introduced. Last week, only the Detroit Regional Chamber offered testimony in support of the bill.
"Now why's that offensive? It's offensive because ... you are coming into my city and dictating business and economic policy for my residents and my city without consulting all of these other ethic chambers to seek their support," Santana said in a phone interview. "To me, that's called economic segregation."
Santana said the push for a community benefits agreement ordinance is Detroit's "first real big issue post-bankruptcy."
"And there's all this new found enthusiasm about doing something in the city of Detroit, and I appreciate that," he said. "But when people are looking to set up shop in the city of Detroit, I think there's a certain respect level they need to appreciate ... that there's people who, in the good times and the bad times, we've stayed here ... [and] dealt with all the crap that we've had to deal with."
Santana implored developers to "incorporate us [the residents] into the rebuilding of the city of Detroit."
"Don't just come here with your bags of money and say, 'This is what's good for you and you better like it,'" he said.
Mayor Mike Duggan, whose office has previously come out
opposed to the local law
, stated his opposition to HB 5977 in a memo sent to the house panel. Some legal observers have suggested the bill would extend to any mayoral executive orders on job requirements, a possible sticking point for Duggan.
"Simply put, the legislation — no matter how well intentioned — infringes on the time-honored principles of home rule and local control," Duggan wrote. "It, thus, constitutes poor public policy and merits your 'NO' vote."
Still, there's an odd dynamic at play, as both Duggan and the Detroit Economic Growth Corporation (DEGC),
which has negotiated development deals on the city's behalf since the 1970s
, have voiced their opposition to the local ordinance.
Rodrick Miller, the president and CEO of the DEGC, said, "Even though we do not support the community benefits ordinance," as it's currently framed, "we felt this bill goes way too far infringing upon the rights of communities and cities."
Development negotiations should be held with a party that can be held accountable, Miller said, such as Duggan's office, the DEGC, or Detroit City Council — rather than members of a host community, generally defined as an area where a proposed development would be situated. The city and the DEGC have shifted their way of thinking on how development can impact a community, saying, "We should be working on seeing if the community can bring new jobs to the city, but also that a portion of those jobs are for Detroiters."
"I think the thresholds that we're looking at are way too low," Miller said in a phone interview about the CBA ordinance requiring negotiations on projects worth at least $15 million that use at least $300,000 in public subsidies.
For smaller companies, the cost of having to negotiate additional agreements would be "exorbitant," he said.
"Ultimately, that's another layer of bureaucracy ... which the city already has a reputation of not being a business-friendly city," Miller said.
Even though Detroit's ordinance includes a number of exemptions that would not require a developer to negotiate a CBA, it would still act as a deterrent and "send a wrong message to the marketplace," Miller said. Detroit can negotiate development agreements "with teeth" that could achieve the same impact of a CBA, he contended.
The development agreements "should spell out the expectations of the city on behalf of residents," Miller said, adding, "It should also have clawback agreements that if companies don't perform, there are penalties or fines ... and the city needs to hold them accountable."
Detroit City Council President Brenda Jones, who began work on the proposed ordinance nearly two years ago, made the trek to Lansing Tuesday to offer comment on the bill, but Shirkey refused to recognize her.
During the hearing, Santana rhetorically asked who was lobbying in support of the bill? Considering no Detroit elected officials or agencies offered support besides the Detroit Regional Chamber, he said it left him with only two conclusions on why the chamber is "out in front of this thing pushing so hard for it."
"Either they're operating independently," he said, "Or whomever in political office pushing this has said keep my name out of it."
On Monday, Detroit City Council
passed an ordinance that opposed Poleski's bill
, which also would
ban municipalities from setting their own minimum wage
, as well as stipulate public employee sick days and pay levels. It now moves to the full state House for consideration.
(Update Dec. 9, 2014, 2:15 p.m.): This story has been updated with comments from Tlaib, Miller, and Santana.