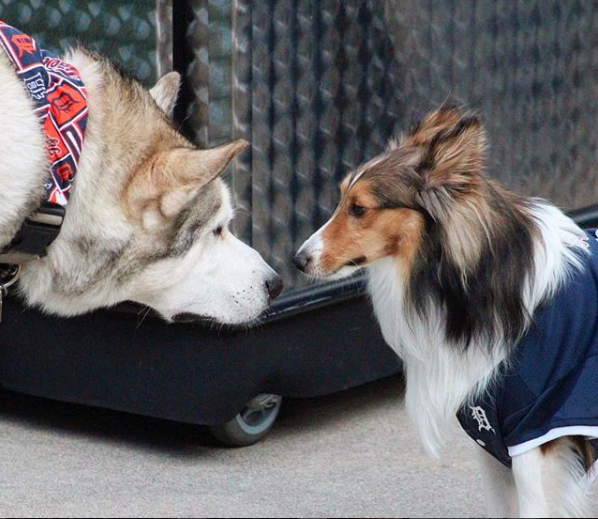 In the last few weeks, things have gotten pretty sour in Lansing. With all three ballot proposals passing and Democrats winning the secretary of state, attorney general, and governor's offices, Republicans are going out of their way to make the transition of power as unpleasant as possible.
House Republicans already used the lame duck session to gut $12 minimum wage and paid sick leave laws, and are fast-tracking new laws that would usurp power from the incoming attorney general and secretary of state. Another proposed law would create a shadow Republican-led education board.

Now, legislators are now moving on another unpopular bill.
Bridge Magazine reports Hank Vaupel (R-Fowlerville) sponsored a bill that would bar communities from setting their own rules on how pets are sold, giving that authority to the state instead.
Republicans argue that this bill favors small businesses — pet stores, Vaupel says, are hurting and should be allowed to sell dogs from licensed breeders.


Democrats and the Humane Society fundamentally disagree. A Humane Society rep claims federal regulatory agencies, like the USDA, already abdicate their responsibility for protecting puppies. If local communities can't regulate dogs from puppy mills, the Humane Society says, then there is nothing keeping puppies safe.


Critics contend House Bills 5916 and 5917 would remove power from local communities, making it much easier for pet shops to buy and sell dogs from a puppy mill, which are known for their abysmal conditions and maltreatment of dogs.
In a statement, the Humane Society said, "The bill would void three local laws local communities often work to curb the sale of puppies from puppy mills by overseeing local pet shops ... and
prevent any future laws to address this issue. If the bill becomes law we will be taking a huge step backwards in terms of animal and consumer protection and will be on the wrong side of the puppy mill issue."


Sam Corey is a Metro Times fall editorial intern.


Stay on top of Detroit news and views. Sign up for our weekly issue newsletter delivered each Wednesday.