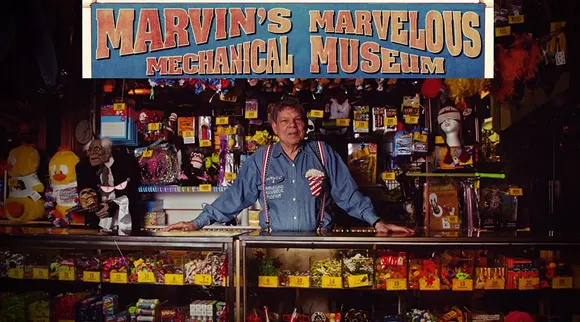 Marvin Yagoda, founder of Marvelous Marvin's Mechanical Museum, died Sunday evening,
according to WDIV
. He was 78.
The eccentric businessman created the Farmington Hills marvel, having started collecting items upon his graduation from the University of Michigan.
According to a 2003
Metro Times interview
with his son Jeremy, Yagoda's "insanity" was to blame for the collection of creepy-looking carnival machines that you might expect to see in the film
Big
— everything from ancient pinball machines, kiddie rides, '80s thriving arcade games, and stranger wonders such as P.T. Barnum's Cardiff Giant and a once-working electric chair in which 30 people died. Those peculiar items reside inside the 5,500-square-f00t museum.
In the same interview, Jeremy Yagoda noted that the museum has attracted its fair share of celebrities — David Copperfield, Eminem, and several famous athletes have made appearance at the vintage arcade emporium.
Yagoda and the museum were also featured on an episode of
American Pickers:
Read more about Yagoda, his museum, and his eccentricities
here
.