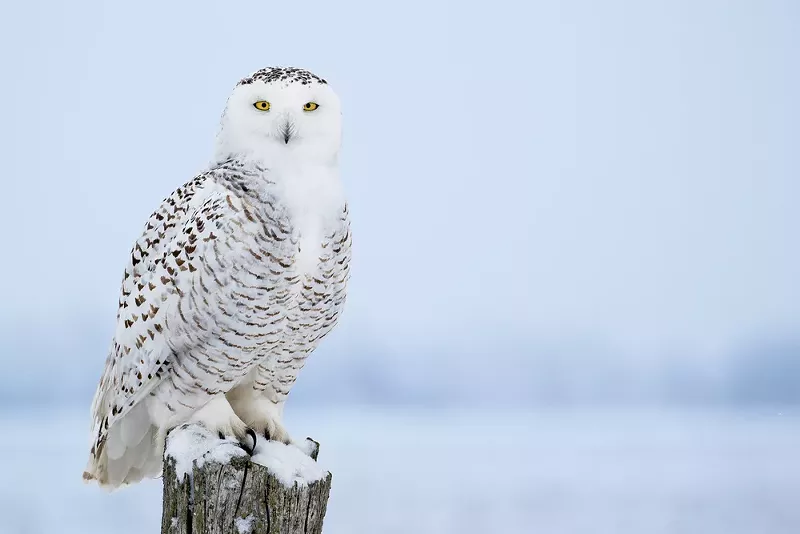 In early December,
MLive
reported that the Great Lakes region was likely to see an influx of Arctic immigrants this winter. The new neighbors will be coming in search of their favorite food: rodents.
Snowy owls are flying south in large numbers, likely because there aren't enough lemmings to sustain them throughout the winter, according to the report. Groups who track snowy owls and their irregular migration patterns say there have been an increased number of sightings so far this year. Now, some locals say they're spotting them in downtown Detroit.
Reddit user PhalicSymbol (good one, bro)
claims
he saw one of the large birds flying around Woodward Avenue, hunting for some scrumptious vermin to devour.
Have you seen one of the majestic winged creatures within city limits? According to
MLive
, you're most likely to spot them in large, treeless open spaces such as farm fields. They've also been spotted perched atop utility poles.
If you see a snowy owl in Detroit, snap a pic and send it to us at
[email protected]
.