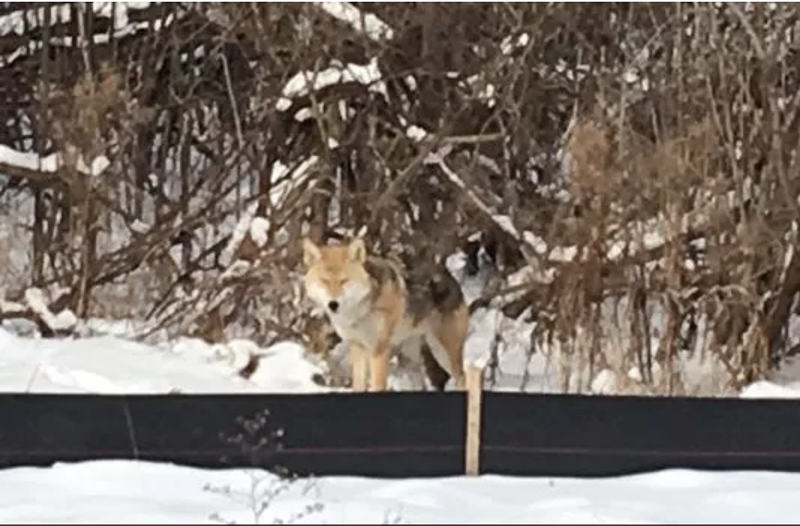 Bad Axe, Mich. resident Scott Brown snapped a photo on Thursday, Dec. 28 of one of the elusive, yet frequently reported, coyotes of Belle Isle.
Brown told the
Detroit Free Press
that after stopping his vehicle on Woodside Drive near Lake Okonoka he noticed the coyote staring at him from a nearby woodlot. The coyote lingered about 10 minutes, enough time for a quick photo, before retreating back into the wooded area.
But this is not the first time a coyote has been spotted on Belle Isle. In May of 2016, Melissa McLeod shared her photographic evidence with the
Free Press
saying that she wasn't scared, only startled, and that she "just gave him his space and took a couple of photos and let him do what he was doing; hunting or whatever.''
According to the website CoyoteSmarts.org, we are approaching coyote mating season (January-March) and that most sightings during this time do not warrant a response. Metro Detroit wildlife communications coordinator for the Department of Natural Resources, Holly Vaughn told the Free Press in May that yes, there have been sightings, but there have not been any incidents or dangerous encounters.

"Give the coyote plenty of space and they'll do the same to you," Vaughn advised. "Don't try to pet it, don't try to touch it. Just let it be.'