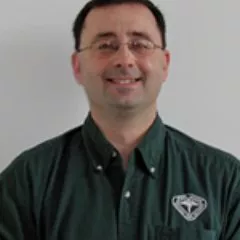 Former Michigan State University and USA Gymnastics team doctor Larry Nassar has been sentenced to prison for 40 to 175 years, capping a week of court proceedings in which more than 150 of his female victims came forward to describe how he sexually abused them.
Nassar pleaded guilty to seven counts of criminal sexual conduct in Ingham County. He'll be sentenced on an additional three counts of criminal sexual conduct in Eaton County on Jan. 31. He has already been sentenced to 60 years in prison on federal child pornography charges.
Ingham County Judge Rosemarie Aquilina handed down the sentence after Nassar offered a verbal apology, saying the ex-physician's words ran contrary to the sentiments he conveyed in a recent letter to the court. In that letter, Nassar said his accusers were lying and that he'd been "manipulated" into pleading guilty.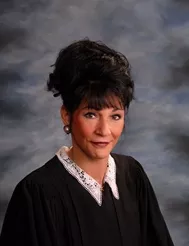 In the court room after Nassar's last victims delivered their statements, Nassar said he was deeply affected by what he'd heard.
"There are no words that can describe the depth and breadth of how sorry I am for what has occurred ... I will carry your words with me for the rest of my days."
But Aquilina said the letter "tells me you still don't get it."
The judge also suggested that punishing Nassar was insufficient for delivering true justice to the victims. Aquilina called for a "massive investigation" into why the institutions for which Nassar worked did not intervene to stop the abuse.
According to an investigation by
The Detroit News
, at least 14 MSU officials had heard something about Nassar's behavior over the years, including school president Lou Anna K. Simon. USA Gymnastics got word of Nassar's misconduct
as early as 2015
, but didn't bring the information to the FBI until at least three athletes had come forward. It wasn't until one of Nassar's more than 150 victims went to a news outlet in Indiana in 2016 that the allegations began to garner attention.
"Justice requires more than what I can do on this bench," Aquilina said.
Aquilina openly conveyed her disgust with Nassar during the proceedings, drawing much praise on social media and inspiring headlines like
"Judge Aquilina is the perfect heroine for this moment in the #MeToo movement."
"As much as it was my honor and privilege to hear the sister survivors, it is my honor and privilege to sentence you. Because, sir, you do not deserve to walk outside of a prison ever again," she said.
"I've just signed your death warrant."
This GIF of Judge Aquilina throwing away the letter Larry Nassar wrote the court about how hard it is for him to listen to victim testimonies PRETTY MUCH SAYS IT ALL. pic.twitter.com/5HB9WMaPqU

— Ellie Hall (@ellievhall) January 24, 2018