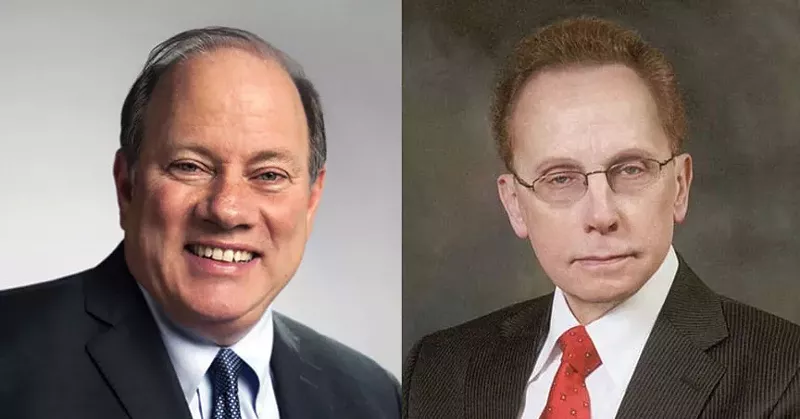 What do Detroit Mayor Mike Duggan, who helms a majority-black city that gave Trump a resounding
"fuck no"
in 2016, and Warren Mayor Jim Fouts, an
alleged racist
who runs a city where 43 percent of voters supported Trump, have in common? They're both reportedly paying a visit today to President Donald Trump!
According to the
Detroit Free Press
, the two are among a group of mayors from across the country scheduled to
meet with the president at the White House
this afternoon. A White House press briefing describes the event as a "working session" in which Trump will discuss the "growing economy, as well as working together to tackle the opioid epidemic and rebuild the nation's aging infrastructure."
Duggan and Rochester Hills Mayor Bryan Barnett were the only Michigan mayors on a participant list supplied by the White House. Flint Mayor Karen Weaver's office confirms she is also in attendance.
The event was to take place at 3 p.m. in the White House East Room.