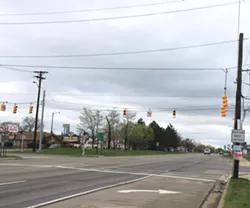 After four years under a consent agreement, the city of Inkster has been deemed financially stable by the state Treasurer Nick Khouri. This news comes one year ahead of the end of the city's five-year repayment plan, according to the state.
In March 2012, the Michigan Department of Treasury's Financial Review Team concluded that Inkster was under severe financial distress as a result of recurring deficits and cash shortfalls.
Following advice from a state review board, Gov. Rick Snyder reached a consent agreement with Inkster instead of appointing an emergency financial manager. Emergency managers had already been appointed in cities including Flint, Pontiac, Ecorse, and Benton Harbor.
The consent agreement was lifted once it was determined that none of Inkster's funds were in a deficit condition, operating expenditures wouldn't exceed revenues, and no plans were in progress that would lead to another preliminary review by the state.
"This release reflects the hard work and determination of the city's residents, elected officials, and administration to pay off the city's debt and attain reasonable fund balance levels in just four years," Inkster Mayor Byron Nolen says in a press release.
The Department of Treasury will continue meeting with Inkster city officials as they continue to improve the city's finances and operations, according to the state.