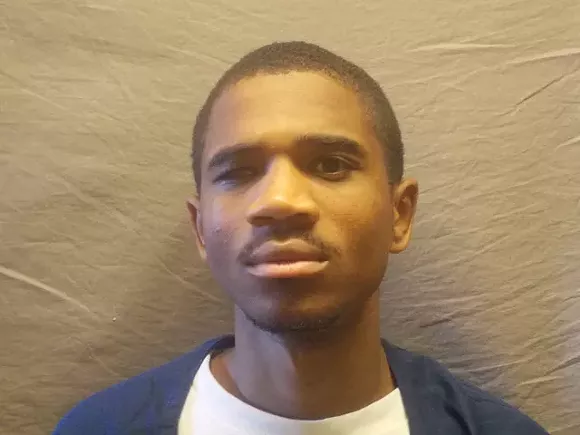 On April 4, 2008, Davontae Sanford was convicted of murdering four people in a trap house on Detroit's east side in 2007. He was sentenced and locked up in prison.
That was 2,987 days ago.
Today, he goes home a free man.
You see, Sanford was an unlikely suspect in the murder. At the time, he was 14 years old, blind in one eye, and had learning disabilities. He was whisked downtown by police, interrogated without a parent or guardian, and signed a confession that he had committed the crimes. Even when a hit man confessed to the quadruple murder Sanford was charged with, Sanford wound up doing hard time for the homicides. The case became the subject of
a 2012 New Yorker feature story by Nadya Labi
.
Finally, after years of legal wrangling, Sanford goes home today, with more than eight years of incarceration where a normal adolescence and young adulthood should have been. And the officials behind this miscarriage of justice have yet to be held accountable.
It's a fascinating story, all the more relevant in the wake of such true-crime tales as
Making of a Murderer
. The story is told
with plenty of quotes by the Freep's Daniel Bethencourt
, with
rock-solid crime reporting in the News by George Hunter
, but perhaps our favorite is the
short summary by Ypsi blogger Mark Maynard
, who writes:
Defense attorney Kim McGinnis described the series of events leading up to his confession like this: "Davontae saw the police lights after the killings were discovered around the corner from his house, and walked up to the police to find out what was going on. They told him, 'You know what's going on,' and took him downtown. Twenty hours later, he signed a confession which contained only the details that the police already knew at the time."

In the end, Maynard concludes:

How this young man was allowed to stay in prison for nearly nine years is absolutely criminal, and one would hope that, in time, those responsible for his incarceration are themselves brought to justice. A 14-year-old boy with a learning disability should never have been questioned without representation. And, once it became known that Vincent Smothers was the true killer, the Wayne County Prosecutor's Office should have started fighting to ensure that justice was done. Instead, by all accounts, they fought to keep their conviction from being overturned. Books should be written about this case. And people should go to jail. What happened to this young man should never have happened in America.