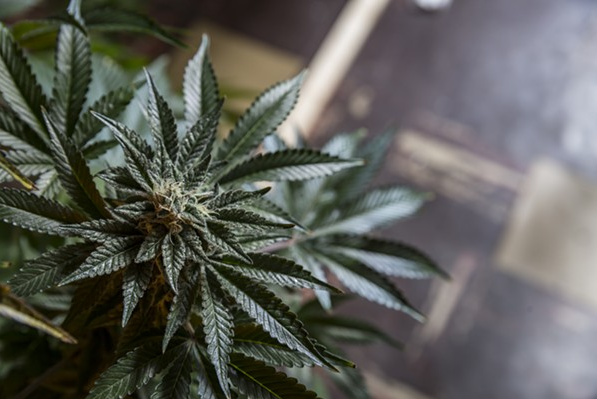 When Michigan medical marijuana businesses are granted commercial licenses in the new year, don't expect grow facilities and pot shops to pop up all over metro Detroit.
Dispensaries and 500-plus plant grows have been legalized under rules approved last year by state lawmakers, but a rather
small number of communities in the tri-county area
have enacted ordinances that would allow such businesses within their borders. According to a
Detroit Free Press
survey of half of the area's roughly 130 municipalities, only five — Detroit, Inkster, River Rouge, Lenox Township, and Orion Township — have agreed to allow commercial marijuana businesses, with Harrison Township expected to approve an ordinance next month. By contrast, the daily reports that 38 communities across the state, many of them rural, have approved marijuana ordinances in hopes of making money off the new market.
The first municipality known to have passed an ordinance to allow for commercial marijuana businesses was
rural Pinconning Township
, right off I-75 up near Michigan's thumb.
"We had three options," Pinconning Township Deputy Treasurer JoAnna Morin told us in March. "Do nothing, don't allow it, or control it."
Faced with an economic opportunity unseen in decades, the township — already known by the marijuana community as home of the "Pinconning Paralyzer" strain — took action last January, designating a six-square mile swath of land it hopes will turn into a hub for pot growing, processing, and selling. Morin said in March that much of the interest in the Township was coming from people in more populated areas like metro Detroit, where zoning issues were expected to hamper weed businesses.
Communities that allow marijuana businesses will generate money from sales taxes, application fees, and property taxes. They also may see an increase in property values. In Pinconning Township, for example, undeveloped farm land within the zone green-lighted for pot operations was going for $200,000 an acre last April, well over the price of previous land sales in the area.
According to the Freep, the outstate cities of Bangor, Niles, Ypsilanti, Buchanan, Clare, Evart, Lansing, Vassar, White Cloud, Marshall, Morenci, and Newaygo have approved medical marijuana ordinances. The townships of Leoni, Mueller, Carp Lake, Pleasant Plains, Acme, Au Gres, AuSable, Bangor, Crockery, DeTour, Frederic, Gibson, Humboldt, Kalamazoo, Kawkawlin, Parma, Pinconning, Sharon, and Windsor have also opted in, as have the villages of Kalkaska, Breedsville, Carleton, Chesaning, DeTour, Eau Claire, and Webberville.
The commercialization of the medical marijuana industry is expected to serve as the foundation for a recreational market, if full legalization is approved by voters. Proponents of legalization are on track to putting the issue before voters next year. Last month they
submitted more signatures than needed
to qualify for the November ballot.