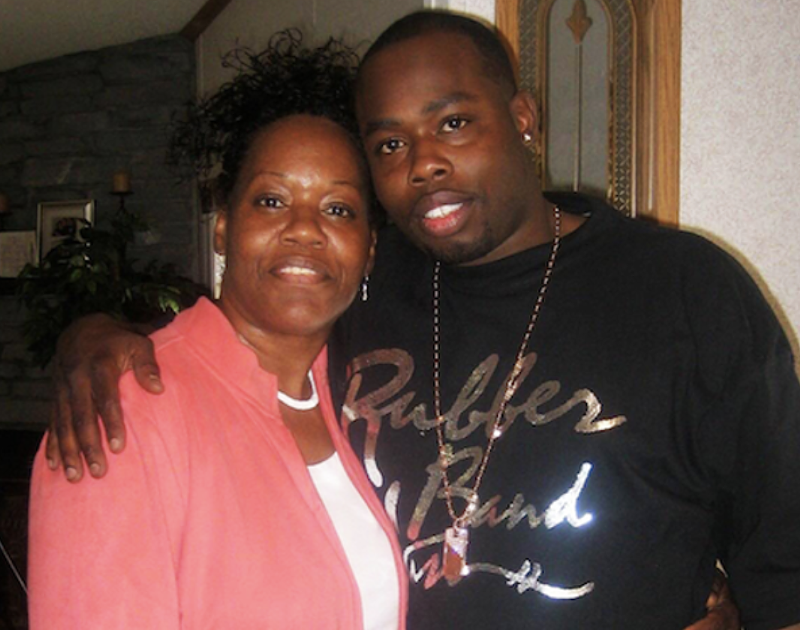 In 2007, the Ypsilanti police shot and killed David Ware, an unarmed black man who was fleeing from them during a drug sting gone wrong.
Now, over ten years later, the family is getting some closure. The grave in which Ware was buried sat unmarked, but a local group, Radical Washtenaw, crowdfunded to purchase one. Family and friends will gather for a short ceremony to remember Ware at 11 a.m. on Aug. 11 at the London Township Cemetery near Milan.
Radical Washtenaw wrote about the killing, the subsequent lawsuit, and the family's loss in
its
2016 article,
David Ware: A Vindication.

The killing of David Ware by an Ypsilanti Police Department officer in 2007 appears in 2016 as just a variation of a standard and sick script that plays out with regularity.

Two officers pursued Ware as he fled from the scene of a drug bust outside The Keg Party Store. Ypsilanti Police Department Officer Uriah Hamilton fired the three shots from behind Ware, killing the unarmed 29 year old. The officer's justification: "I thought he was turning around and reaching for a gun."

All that officers found on his body was cash. No gun. And while Hamilton and the YPD would have preferred it be a dead man's word against their own, a witness saw the killing go down from his home.

And the witness says Ware never turned around or reached for his belt.

The short of it is clear: White YPD officer Uriah Hamilton killed an unarmed black man, who presented no threat, by shooting him in the back.

"They robbed my son of his life, and they robbed my grandchildren. I have grandkids who sit up and cry about their dad, and what can I tell them? What can I tell them to bring their dad back? We sit up and cry, and it's like it happened yesterday," said Ware's mother, Maudess Marie Sutton.
Ware's sister, Alethia Ostfeld, tells
Metro Times
that there have been short and long-term consequences from the police killing. The family immediately lost their son, father, and brother. Years down the road, the pain continues. In June, Ware's daughter, Davinique Powell, graduated high school in Ypsilanti, but her father wasn't there to see, Franklin says. Ware's other children are aspiring rappers, who Franklin says are experiencing the same feelings as Ware, who lost his father at a young age. All still feel pain.
"It's years later that you still have ramifications from a situation that happened in a moment, and others involved move on with their lives, but we are here stagnant because it's hard for us to move forward," Ostfeld says.
The headstone will help with that, she adds. Radical Washtenaw raised the funds for the headstone last year, but family agonized over what words to put on it. They also struggled with the process because putting the headstone in place is a final act, but it's ultimately a positive for the entire family.
"It feels like we're able to proceed with getting some closure. It's not 100 percent closure, but it's a significant step in that direction," Ostfeld says. "We all feel like we're able to say 'OK, David's memory is still there,' and
we're
able to move forward and continue helping his children. He loved his family, he had a good family and a kind heart, and we want his children to know that they have
family
to lean on, even if we can't replace him."
Stay on top of Detroit news and views. Sign up for our weekly issue newsletter delivered each Wednesday.