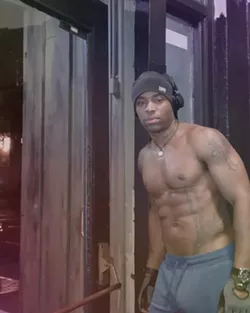 Former Detroit Lion Stanley Wilson II has been identified as the suspect in a Wednesday break-in at a Portland, Ore. home.
This comes as a bit of a surprise though, since Wilson does not have a criminal record. And he was naked.
The break-in occurred the day prior, and Wilson was shot by the homeowner and found naked in a fountain,
Oregon Live reports
. The homeowner and his wife are in their 70s, and are longtime Portland residents.
Wilson was the Lions' third round draft pick in 2005, coming from Stanford. After an injury in 2008, his playing time decreased until he was dismissed from the team. In his three years as an active player, Wilson had 86 tackles at cornerback.
The former Lion is in custody and was arrested at the scene. He's been charged with two counts of attempted burglary and two counts of trespassing,
according to the Portland Tribune
.
Some may recall that Wilson's father, Stanley Wilson Sr. — who also played in the NFL for the Cincinnati Bengals — was charged with burglary in 1999 following a break-in at a Beverly Hills home and sentenced to 22 years in prison. During the trial, Wilson Sr. underwent a mental health evaluation and was diagnosed with bipolar disorder.