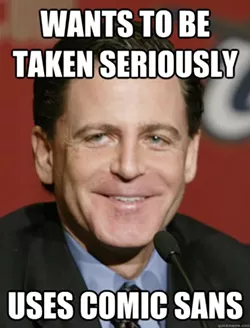 Speaking the name
Dan Gilbert
can cause polarizing reactions. Some people believe the
mortgage tycoon
to be a demigod who blesses the people of Detroit with access to housing while building up our dilapidated downtown by buying up real estate left and right. Others see him as a predatory lender with a b
ig ego and a thin skin
.
It's safe to say the folks over at Deadspin belong to the latter category. The sports analysis blog, owned by the bankrupt Gawker,
posted a scathing piece
about how crappy is it that the Cleveland Cavalier's monumental win means that the team's owner (that'd be Gilbert) also won.
The piece goes on to delve into Gilbert's Quicken Loans track record and how courts ruled some of their mortgage loan officers' actions to be legally unconscionable and furthermore why the whole company is a big, steaming pile of shit.
In the piece, they mention a
Detroit News
story (which they erroneously referred to as the
Detroit Times
) and then get down to business talking about Gilbert's path toward "revitalizing" downtown Detroit, which often comes at the expense of the people who currently reside and
own businesses there
. This quote pretty well sums up their stance on his efforts:
Gilbert and people like Red Wings owner Mike Ilitch—who got hundreds of millions in public financing for a new downtown arena literally the week after Detroit underwent the largest municipal bankruptcy in United States history—would remake Detroit into a city that is accommodates the needs of the relatively privileged few at the expense of the numerous poor. One of the best examples of this boondoggle is the M-1 Rail.
The whole thing is basically just a summary of everything we already know about Gilbert, which leads us to believe that maybe, just maybe, Deadspin was searching for a reason to skewer the businessman.