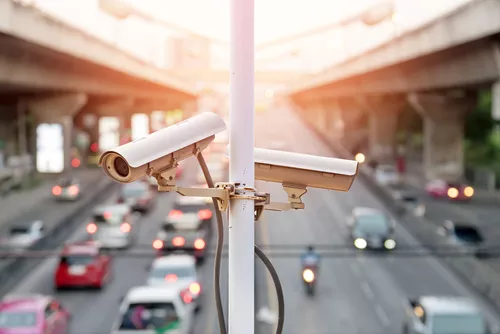 The Arab American National Museum is hosting a free town hall discussion on surveillance and racial and ethnic profiling. Although many communities are especially concerned about these issues, Arab Americans are perhaps more keenly concerned than most, given the way they've been targeted for investigation after 9/11.
It's been this way for some time. A decade ago,
a study funded by the National Institute of Justice
found that Arab Americans feared racial profiling and uneven immigration enforcement, and that federal policies guiding law enforcement in their fight against "terrorism" were "
poorly defined and inconsistently applied
."
When it comes to the investigations that profiling prompt, surveillance plays an early and major role, one that feeds back into the profiling. Most camera surveillance is purely visual, foregrounding how people look, or what they wear. One doesn't even have to be suspected of committing a crime to be watched around the clock, a prospect that makes many law-abiding people understandably uneasy.
These issues and more will be aired in a special "Take On Hate" discussion on profiling and surveillance, which will include a screening, audience questions, and a panel discussion. Algerian-American journalist Assia Bounadoui will present a portion of her highly anticipated feature,
The Feeling of Being Watched
. Muslim civil liberties advocate Dawud Walid will also participate.
The event takes place 6-9 p.m. Friday, Sept. 9, at the Arab American National Museum, 13624 Michigan Ave., Dearborn; RSVP in advance for admission.