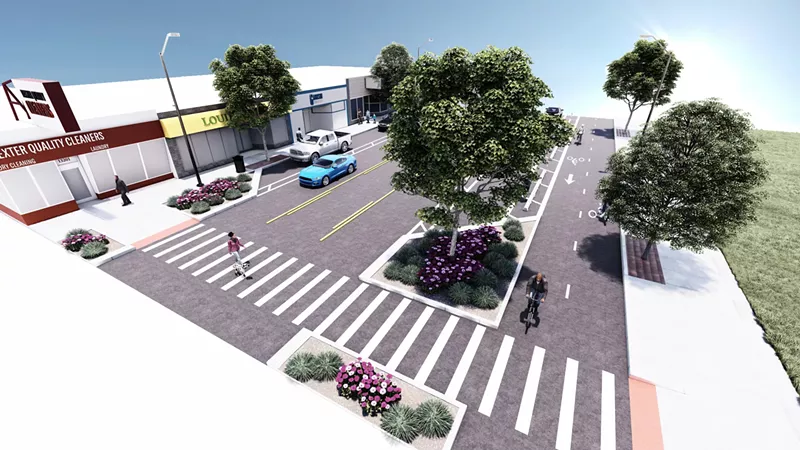 The city of Detroit unveiled a $95 million plan on Thursday to repave 81 miles of roads, create new streetscapes, and replace 70,000 damaged sidewalk segments.
The work, which will take place during this year's road construction season, will also create much-needed jobs for Detroiters. A majority of the workers hired by contractors must be Detroit residents.
The Department of Public Works will repave 41 miles of residential streets and 40 miles of major roads, as well as create or complete new streetscapes along the Dexter, East Warren, West Warren, and Rosa Parks Boulevard corridors.
In addition, the city will continue installing speed humps to bring the total to more than 10,000 since the initiative began in 2018.
Funding for the projects will come from a combination of federal and state transportation funds, as well as road bonds.
"We are committed to improving the quality of life and creating opportunity for our citizens," DPW Director Ron Brundidge said. "In addition to providing needed road and sidewalk repairs, we are also requiring that 51% of the work be done by Detroiters so our residents can take part in the opportunities created through our infrastructure improvement projects."
A new streetscape is planned for Dexter Avenue between Webb and Davison. The project includes new street lighting, landscaping, street furniture, and road and bike lane improvements.
The idea is to attract new businesses to the area. Similar streetscapes helped revitalize stretches of Livernois, W. McNichols, Grand River, and Kercheval.
Some of the major thoroughfares slated for repaving are segments of W. Vernor, Harper, McNichols, Meyers, Conant, and Seven Mile. Replacing sidewalks is a major part of the infrastructure plan.
While the city usually spends about $4.5 million a year on replacing broken sidewalks, Detroit has earmarked $25 million for sidewalk improvements this year, most of which will be funded by a budget surplus.
Sidewalk repairs will mostly take place near schools, churches, parks, road resurfacing projects, commercial corridors, and areas requested by neighborhood block clubs, senior citizens, and residents with disabilities.
More details on the infrastructure plan are available at www.detroitmi.gov/DPW.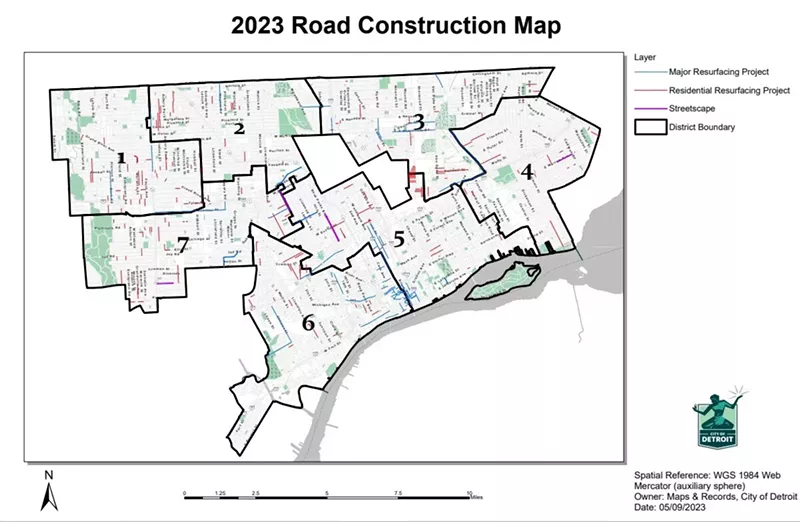 Subscribe to Metro Times newsletters.

Follow us: Google News | NewsBreak | Reddit | Instagram | Facebook | Twitter