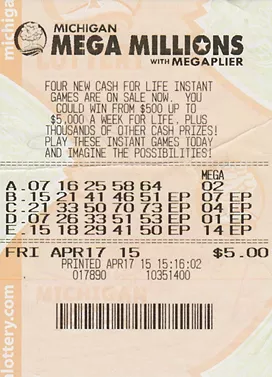 Fred Morgan, a U.S. Postal Service letter carrier who lives in Detroit, plans to retire soon after cashing a $1 million lotto ticket this week.
Morgan matched the first five winning numbers on the April 17th draw of the Michigan Lottery's Mega Millions game on a ticket he bought from a Mobil gas station in Dearborn Heights.
"I checked my ticket the day after the drawing and it wouldn't scan in the self-scanner," Morgan
told
lotto officials. "I asked the clerk to check it for me and he said: 'It looks like you've got something here, you'd better sign it.'"
Saying he was "speechless" when he discovered how much he won, Morgan and his wife did what any couple would do: they hid the winning ticket in a jar of lour.
"We watched that ticket carefully," said Morgan. "We thought somebody may look in the sugar jar, but no one would ever check for anything valuable in the flour."
On a recent day, Morgan cleaned out his locker at work, so his boss inquired what he was up to.
Morgan put it in plain terms: "I told him, 'I got a million, and I'm retiring!'"
The couple put together a financial plan before they claimed the prize, lotto officials say. Now, the Morgans plan to travel.
"I can't even really put into words how this feels, but I do know I feel relieved and excited!"
Morgan stands as one of a small fraction in this world who
defy the impossible odds of winning the lotto
.