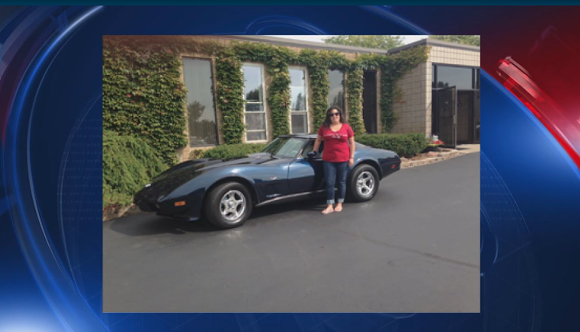 Well the infamous Woodward Dream Cruise is over.
While the auto-parade is loved by some (woo old cars, soooo cool),
and hated by others
(omg, why is traffic on Woodward so unbearable!) there is generally little news generated by the event. It's either cool car or shucks traffic. Well,
Fox 2
has discovered a story, if we've ever heard one.
According to the station, a 1978 Corvette was stolen Saturday afternoon from a metered spot in Ferndale by Irish-themed watering hole Rosie O'Grady's. The news was devastating to the car's owner Kelly Robinson, who comes from a family of corvette owners (#goals).
"This was my car for 16 years. I bought this car when I was struggling in my early 20s and said I want a Corvette, I'm going to buy a Corvette. All my family has Corvettes, it's my turn now," Robinson told the station.
While this is all very sad, there is a sort of happy ending. On Monday morning around 2 A.M. a good samaritan (don't you love being able to call someone that) saw the stolen vehicle and called the police. This individual was so on it, they stood by the car — at Joy and Ward — until police arrived to the scene.
The not so good news? (Yeah this story is sort of a Bell Curve — bad news, good news, back to bad news). The car is missing an engine and wheels.
Welp, you win some you lose some. Can't wait till next year's Dream Cruise!