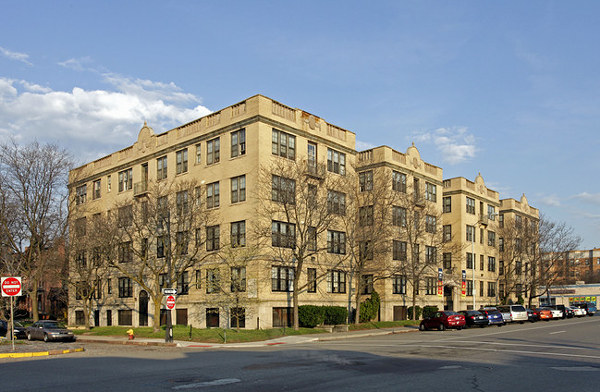 Updated 10:27 a.m. on Wednesday May 3:
Detroit's buildings department has posted another vacate notice at the Sheridan Court Apartments, adding more than a dozen units to the handful it ordered shut down last week. Residents who live on the fourth floor or in the north wing of the building are now also being told they have to leave.
The notice below says the building owner has until May 9 to complete repairs that include mold remediation. It also gives us further insight into the problems at the Sheridan — among them a lack of smoke detectors on the floors where fire destroyed several units in March. There also appears to be a plentitude of rats scampering throughout the building.

Building supervisor Bob Johnson with P&B Investments again could not be reached for comment.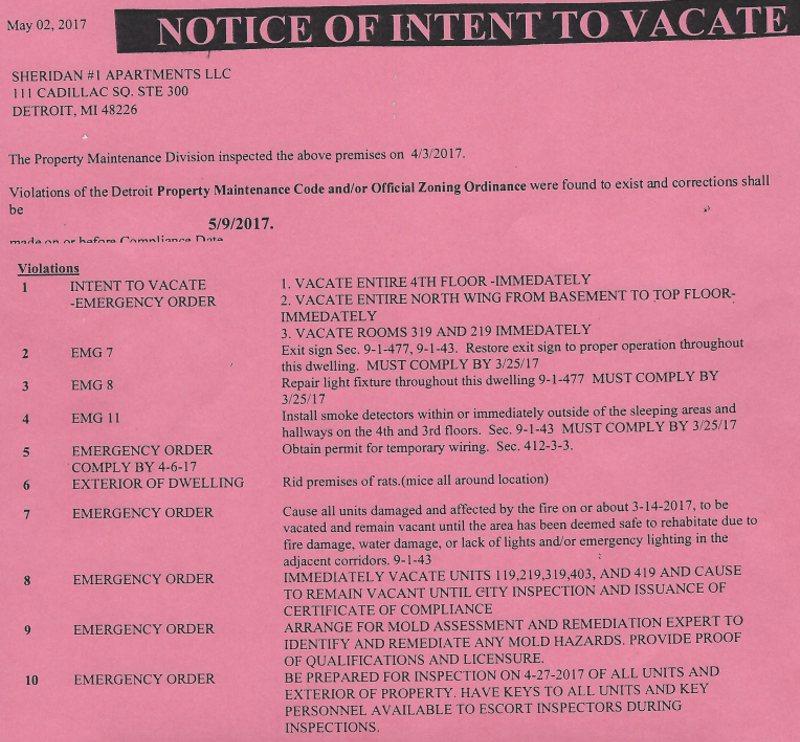 Originally posted 2:55 p.m. on Monday, May 1:
The conditions at a Midtown apartment building
Metro Times
has been following through
a fire
and
fungus problem
have become so hazardous that the city has shut down part of the building.
Residents in a handful of units at the Sheridan Court Apartments on Second Ave. at W. Canfield St. were served vacate notices by Detroit's Building, Safety Engineering, and Environmental Department (BSEED) in the last days of April. Some of the tenants had seen mushrooms as large as three inches in diameter sprout from the seams of their walls in the days before. One resident had been living just steps from a unit that burned in a March fire.
The order to get out within a week comes at a particularly bad time for Wayne State University student Alexander Franzen, who was living in one of the fungus-affected units. He'd been trying to mitigate the resulting air contamination by keeping his windows open and fans going.
"I'm graduating in a couple weeks and had a lot of stuff to do with school and work so, yeah, this is a huge pain in the ass," Franzen told Metro Times. "I pay my rent every month and I would expect to have a habitable apartment."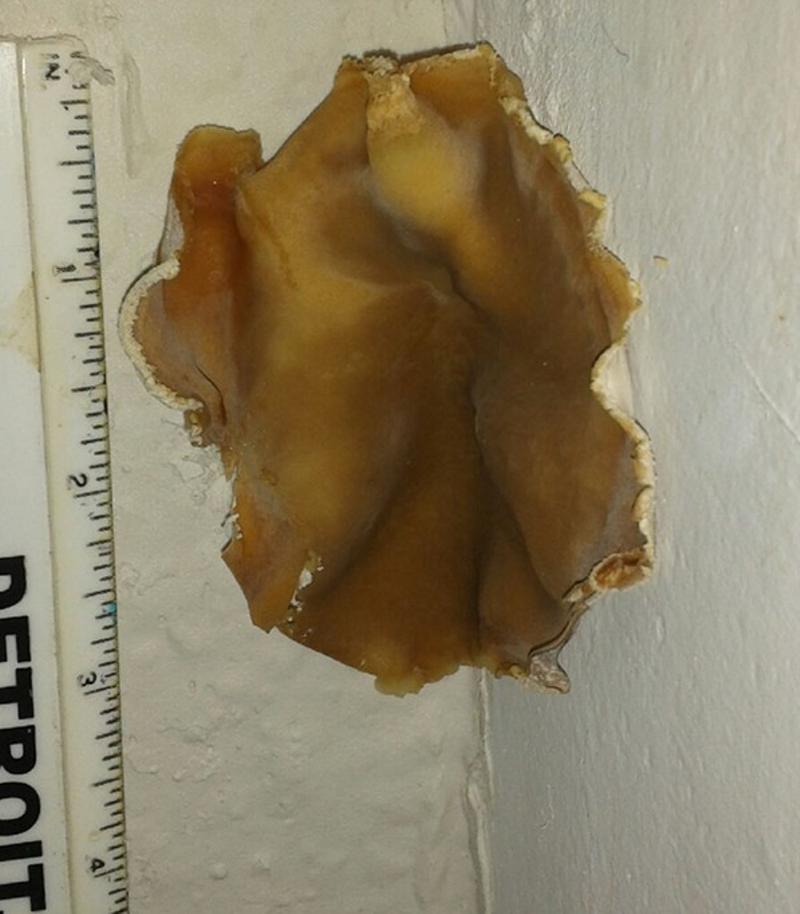 BSEED
has stepped up enforcement of the Sheridan Court since that fire in March, issuing thousands of dollars in blight tickets to the building's owner and regularly sending inspectors to check up on complaints. In addition to the vacate notices, the city has issued several tickets for failure to obtain a certificate of compliance — a requirement for any commercial property in the city — and a ticket for allowing people to live in units that have not been deemed lead-safe.

P&B Investments manages the Sheridan Court through an LLC. The company is run by Gerardo Pecchia and could not be reached for comment on the latest round of issues at the property.

Tenants Metro Times spoke with say the company has been unresponsive and unapologetic when it comes to addressing problems. One woman being forced to vacate says building supervisor Bob Johnson lashed out at her for talking to the press.
"He tried to get the reporters to stop filming and he then said they could not come on the premises," Emily Willemse said of a late April incident. "He then hands me the seven-day notice to quit and said 'consider yourself served.'"

P&B Investments also owns a cluster of apartment buildings near Palmer Park and a building downtown on Cadillac Square. And the company continues to grab up more property with the 91-unit Sheridan Court in disrepair: TBD Mag recently ran a report touting Pecchia's firm's $2.4 million purchase of a Victorian mansion near the site of the coming Little Caesars Arena. The building on Winder Street will be run as a "boutique hotel," according to the publication. Johnson will be its director of operations.