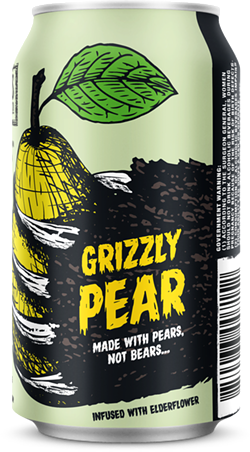 Blake's Farms has been headquartered in Armada since 1946, gaining a cozy rapport with the surrounding community. With three locations (Cider Mill, Big Apple, and Almont Garden Center), the apple-growing company is known for providing pick-your-own-apple services, cut-your-own-Christmas-tree services, hosting a lavender festival, and being home to a spook-tacular Halloween attraction that does in fact include a zombie paintball safari.
Basically, they've been doing well for a while, but 2016 was especially good to Blake's Farms.
You see, Blake's Farms is also home to Blake's Hard Cider. The brand makes Flannel Mouth, Beard Bender, El Chapo, and various other flavors that are currently distributed to nine states. The brand is a new addition to the Blake's suite, having been launched in 2013, but it's making the company tons of money.
According to a press release, Blake's Hard Cider reported triple digit growth in sales and volume and produced more than 23,000 barrels of cider in 2016.
"It's been a wild, fast ride and we're thrilled with the acceptance our ciders have received in the market," says Blake's founder and co-owner Andrew Blake in the press release. "Being available in major regional and national chains like Kroger and Meijer has helped build awareness of our brand and has been crucial to our overall success. Meanwhile, if we continue to concentrate on using the best, freshest ingredients and our proprietary processes, we think we can continue to win new customers."
It looks like 2017 will be another big year for the brand: They're already planning to expand to more states (first up, Minnesota) and they're promising to release their new Grizzly Pear flavor early this year.