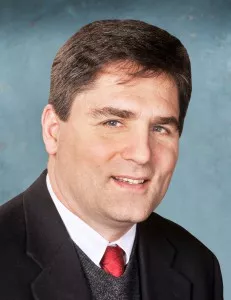 In what appears to be an attempt to commiserate with his constituents, Michigan Sen. Patrick Colbeck (R-Canton) says he's been living on a fixed income for the last six years he's served the people of Michigan.
In a Facebook post, Colbeck says he and his wifehad to disconnect their cable, switch their cell phone service, and find other ways to save money, given their lowly means.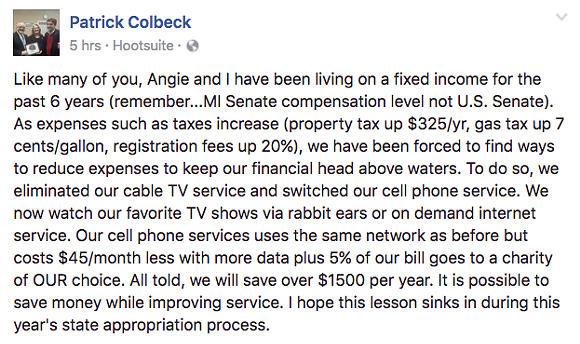 The only problem? Colbeck brings in just below $72,000 a year via a taxpayer-funded salary. That's nearly three times more than the Michigan poverty level for a family of four.
Colbeck, a Canton resident and a Tea Party fave, has generally voted against expanding public services to the poor and disabled. He's voted against expanding Medicaid eligibility and requiring insurance to cover Autism treatment. He also voted in favor of limit unemployment benefits.
Read more about Colbeck's voting record
here
.