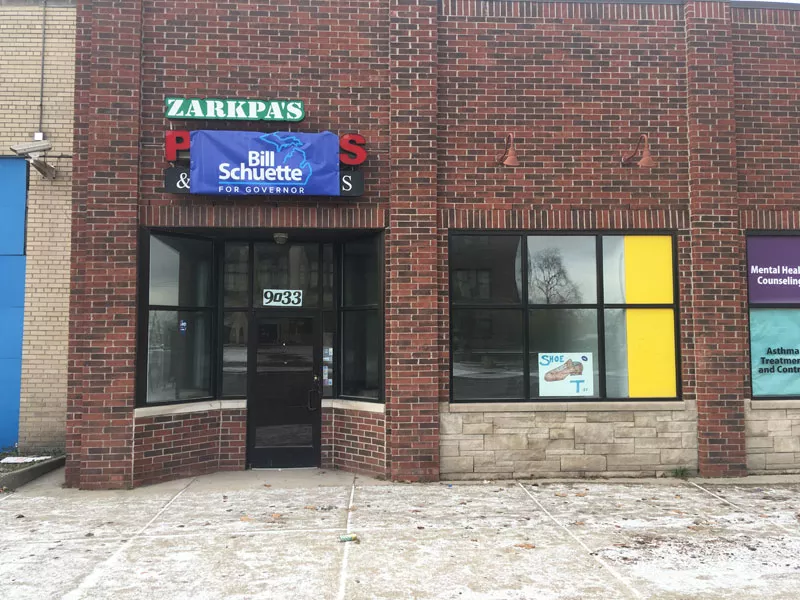 We called it "perhaps one of the most intriguing subplots of the Michigan gubernatorial race yet" — the mysterious case of Republican Bill Schuette's Detroit campaign office, which
appeared to be pretty much constantly empty
in the weeks leading up to the November election.
Later we learned that the Schuette campaign
had apparently run out of funds
, and eventually Schuette lost the governorship to Democrat Gretchen Whitmer on Nov. 6. With all of this in mind, we were surprised while driving to work this morning to see that the "Bill Schuette for Governor" banner was still draped over the sign of the former Zarkpa's Purses & Accessories at 9033 Woodward Ave.
We decided to investigate.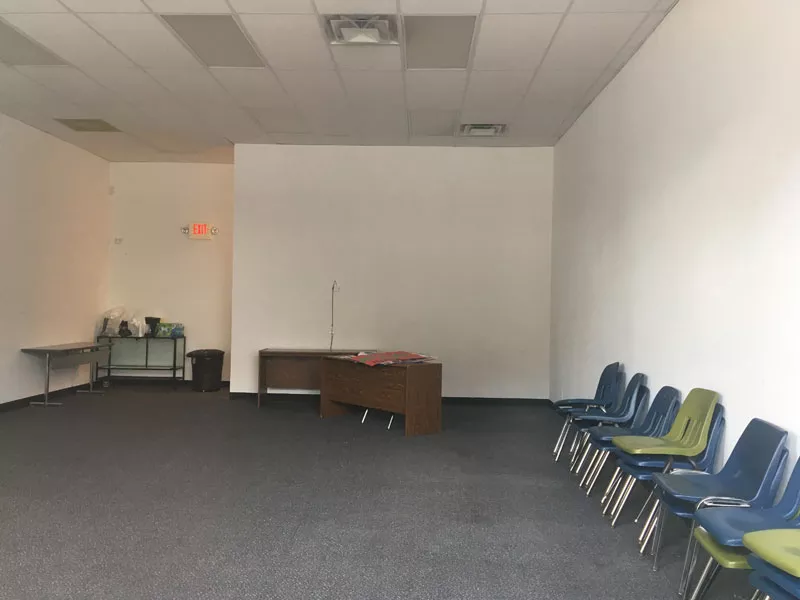 Upon further inspection, we found the cutesy poster illustrating a pronunciation guide for the candidate's name — a drawing of a shoe with the phonetic reminder "Shoe-Tee" — remains in the window. Inside, campaign posters have been removed from the wall and placed on a desk, while chairs previously spotted arranged in a sort of semi-circle have been stacked on the side of the room.
Of course, we didn't expect the campaign office of a failed candidate to be a bustling hive of activity a month after the election. But we are left wondering when they're going to finally take the signs down. The property seems to be drawing vandals, with someone having scrawled "HOUSE NIGGASS" in Sharpie on the front door.
The empty office's defaced window is just a tad ironic,
given the grief
Schuette gave Whitmer's running mate Garlin Gilchrist II over his blighted Detroit property.
Stay on top of Detroit news and views. Sign up for our weekly issue newsletter delivered each Wednesday.