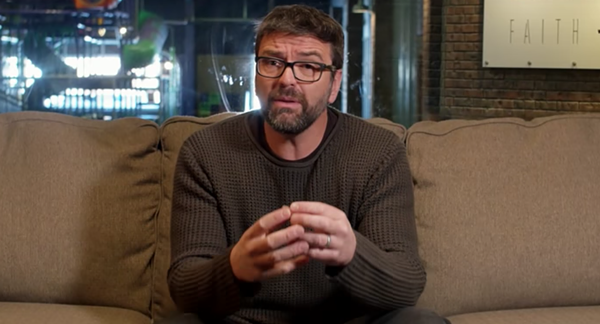 A downriver church has been embroiled in controversy since it made a social media post advertising an "Unashamed Identity" workshop claiming to help girls ages 12 to 16 grappling with their sexual identify.
While the post was removed, the church continues to deny the workshop is the equivalent of "conversion therapy," a controversial practice synonymous with the phrase "pray the gay away."
In a YouTube post, Metro City lead pastor Jeremy Schossau says "We think people don't really understand what we're doing. A lot of people are calling this conversion therapy, and if you think conversion therapy is grabbing somebody, forcing them into some sort of pastor's office and then beating them over the head with the Bible, and condemning them and spitting on them and judging them — that is wrong, we oppose that in every single way. What we are about is conversation, not about conversion, necessarily."
But Schossau's message was not enough to assuage the outrage the post stoked within the LGBT and LGBT advocate communities. Shortly after announcing the workshop, locals and advocates from as far away as Oklahoma City began calling for peaceful protests at the church, the first of which took place on Thursday, Feb. 8. Despite the cold and snow, the Metro-Detroit Political Action Network claims as many as 300 demonstrators marched in front of the church's Riverview campus with signs supporting the LGBT community.
MDPAN is calling for the protests to
continue every Thursday night at 6 p.m.
from now until April 8.
They're also supporting state lawmakers who are asking Michigan Attorney General Bill Schuette to investigate the church, amid ongoing allegations Metro City has committed fraud and abuse.
According to a press release from MDPAN, Michigan state Rep. Adam Zemke is also proposing a new bill in the House in hopes of banning conversion therapy by licensed counselors. The bill has support from Rep. Darrin Camilleri, who has asked Schuette to investigate the church. If Bill 5550 passes, Michigan will become the 10th state to ban the therapy.
Brianna Dee Kingsley, MDPAN's LGBTQIA chairperson, says that while the group is not seeking to get the church shut down, they want to ensure conversion therapy practices come to an end.
She contends that LGBTQIA teens are already five times more likely to attempt suicide than their heterosexual and cisgender counterparts, and that conversion therapy has been debunked and proven to be harmful to those who undergo it.
"We think an investigation will unearth that conversion therapy is being practiced and hope that the Attorney General will issue a permanent injunction against Metro City Church from practicing conversion therapy," Kingsley tells
Metro Times
.