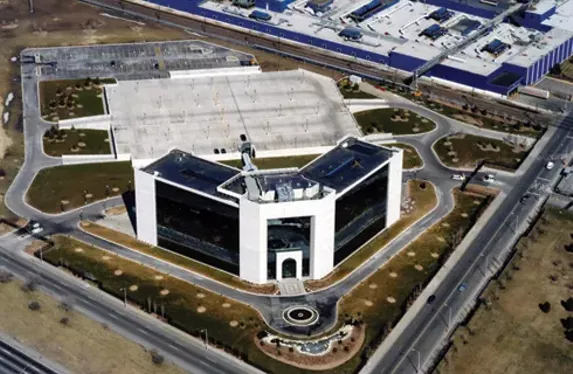 American Axle & Manufacturing, a Detroit-based auto supplier that manufactures drivetrains, plans to open a
$30 million Advanced Technology Development Center
this year, with up to $50 million in new and existing equipment, according to vice president of Advanced Engineering and Electrification Systems Nigel Francis.
AAM has 150 engineers working on the 350,000-square-foot center and will hire 100 more before the year is over. The center will propel new technology development, warrant analysis, advanced machining, and competitive assessment.
"We're doing product development, manufacturing process development and manufacturing systems development," Francis said in an interview at the Center for Automotive Research's Management Briefings Seminars.
Francis believes the auto industry needs more electrified drivetrains, also called drivelines. "You now have a vehicle with electric motors that can receive signals and react very, very quickly to put power and torque to the road, faster than you can with internal combustion engine and purely mechanical driveline," he said.
AAM will also use the new center for collaborative research with industry partners, academia, downstream suppliers, and their original equipment manufacturer (OEM) customers. Francis believes that 3D printing will significantly impact future manufacturing practices, in addition to streamlining factory floor interactions between humans and robots.
The AAM executive envisions a time when
drivelines communicate on the road
. EcoTrac, a durable all-wheel drive system that launched this year from various automakers, can use factors such as temperature and windshield wiper use to determine whether it should activate all-wheel drive.
"Things are changing," Francis said, "and when things change there is opportunity for everyone."