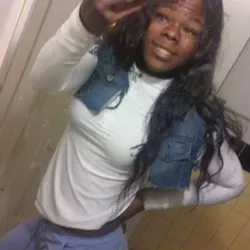 Detroit police are holding an LGBTQ community chat for the second year in a row at Palmer Park Wednesday night.
Deputy Dani Woods, the LGBTQ liaison to the office of Detroit Police Chief James Craig, discussed the event on
Hot 107.5
: "We're working to build our relationship between the Detroit Police Department and the LGBT community. Our first job is to protect and serve the community, which means it's our jobs to serve and protect no matter how you identify."
Palmer Park has been
the site of multiple hate crimes against transgender people
in recent years. The community chat comes within days of the one-year anniversary of the death of Amber Monroe, 20, a transgender woman who was shot and killed at 6 Mile and Woodward on Aug. 8, 2015.
For an in-depth read on the problem, read Allie Gross'
Metro Times
cover story,
"The Throwaways: How Detroit is becoming a flashpoint for violence against trans women."


The community chat is from 6 p.m. to 8 p.m. Wednesday, Aug. 3 at the duck pond in Palmer Park.