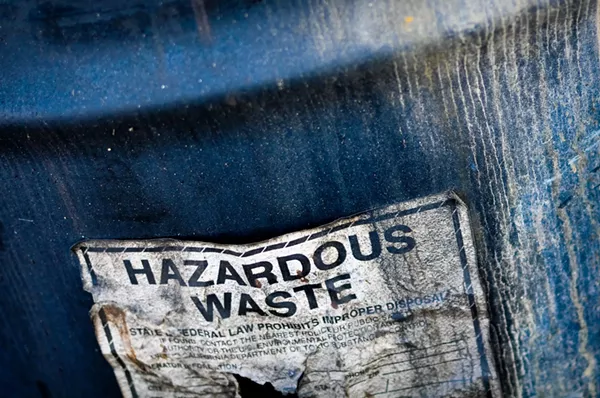 A pair of hazardous waste deep injection wells will be the subject of an upcoming U.S. Environmental Protection Agency public meeting and hearing in the city of Romulus.
Environmental Geo-Technologies, LLC owns the wells located at 28470 Citrin Dr. in Romulus, and the company wants to increase the pressure at which they're currently injecting treated waste and hazardous waste materials into the wells. They're seeking a permit through the EPA to do so.
However, Wayne County Commissioner Raymond Basham is hoping southeast Michigan residents will attend the Nov. 29 meeting to voice their concerns about the potential dangers of the increase. He says increasing the pressure of injection could lead to an increase in the capacity of the wells — and he fears that might lead to an environmental disaster.
In a press release sent out by the commissioner's office, Basham says he believes the proposed increase could potentially cause the wells to fracture, and thus spill the hazardous waste into the ground.
"The stakes are high and I hope residents and business owners will take the time to attend this meeting and voice their opinions," Basham said in the release. "I believe that increasing the injection pressure could increase the capacity of these wells, potentially spreading hazardous waste over a larger area at the expense of residents, businesses and others."
The wells are located near Detroit Metropolitan Wayne County Airport, as well as several other businesses.
The public meeting during which Environmental Geo-Technologies, LLC will seek the permit from the EPA, will be held on Wednesday, Nov. 29 at the Romulus Athletic Center located at 35765 Northline Road from 5:30 to 7 p.m. The public hearing, where residents can comment on the proposed injection pressure increase, will follow from 7 to 8 p.m.