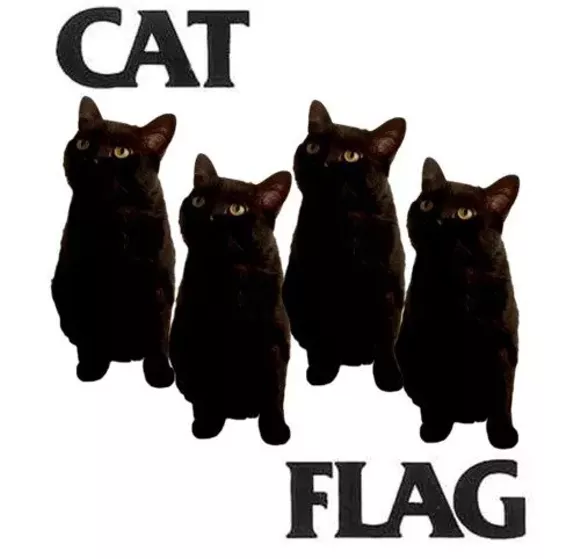 No, it's not a band composed of the cloned cats in the image above. But it is the one band comprised of reunited Black Flag members that you want to see,
out of the two currently in existence
. Since they first started up a few years ago,
the band Flag
has recently greatly upgraded their lineup, adding Dez Cadena to the band. They still have the guitarist from the Descendents, which means that they'll be best able to now do those killer early 1980s dueling guitar songs from
the band's absolute high point
.
Keith Morris is on vocals, Chuck Dukowski plays bass, of course, Bill Stevenson is on drums, Dez Cadena plays guitar and sings, and Stephen Egerton also plays guitar.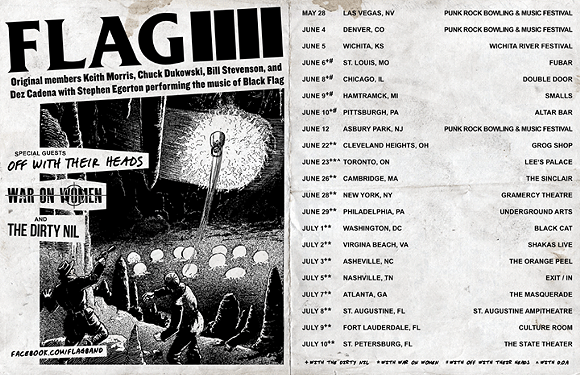 Flag performs at Small's in Hamtramck on June 9. It'll cost about $30 to see them, and, considering that Small's is not the largest venue on Earth, we strongly recommend you get your ticket as soon as they go on sale this Friday, March 25. You will be able to procure tickets
at the Small's website
, at the venue itself during hours of operations, and Zeke's will have some on hand, as well.
Remember kids: if you start a pit, look out for your friends. Help them up if they fall down. Watch your elbows as you skank! And if you do stage dive, for Ian's sake — don't land on anyone's head.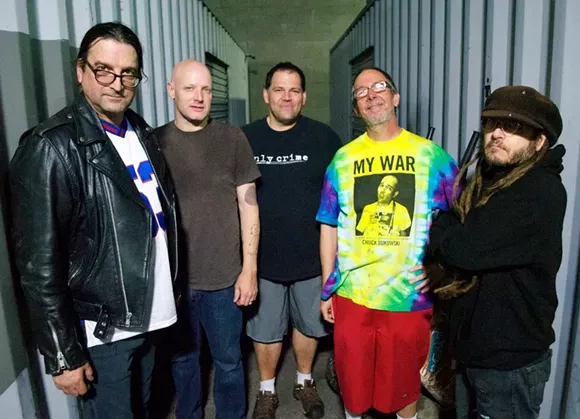 If you scrolled down this far, you deserve
a treat
.