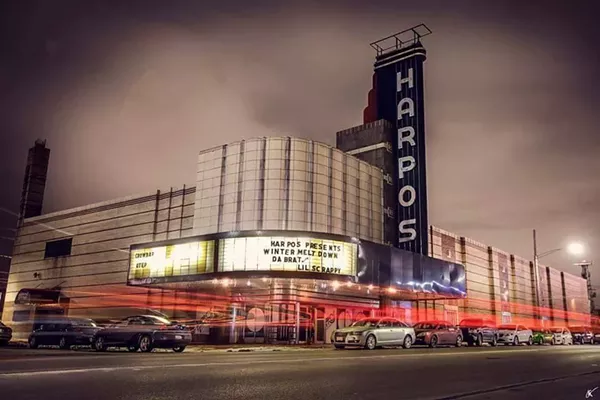 Two legends, one roof: Expect changes at Harpos Concert Theatre, as the former owner of Blondies takes over, and breathes new life into the historic Harper Avenue spot.
Everyone knows Harpos, whether they caught a show by Iron Maiden, Megadeth, or other big metal acts there in the '80s, or just drive by the place on I-94. It's an iconic landmark of Detroit's music scene.
Unfortunately, the club has earned a bad rap in recent years thanks to an inconsistent sound system, sticky floors, and nasty bathrooms — not to mention past violence near the theatre, and some not-so-great rumors about management. But now, after years on the market, that's all about to change.
In February of 2017, Ruzvelt Stevanovski officially purchased the landmark, with the intention of using his past experience as the owner of Blondies to bring the joint back up to snuff.
"In 1981, I opened the original Blondies. I created the name and that place was a legend," Stevanovski says. "I know that Harpos was Blondies' competition. But I knew that, one day, I wanted to own a venue like Harpos. It's an icon, and a legend."
Around five years ago, Stevanovski closed the doors of Blondies, which had moved from its original home on 7 Mile to Fort Street, with the intention of retirement. But that plan didn't quite pan out.
"I'm 64, so I figured that I should retire, but I decided retirement wasn't for me," Stevanovski explains. "What am I going to do? Lay on the couch all day? That isn't me. This is in my blood. It's my passion."
With that, he delved back into the business. He was in the market for quite some time, waiting for just the right club, when he got a call from Harpos' former owner, who wanted a specific type of person to continue the legacy.
"The other owner told me that he didn't want people to make this venue a church or a parking lot," Stevanovski says. "He called me and said 'You're the only guy I can think of to continue this place,' and we had been talking about this for a whole year."
Now that the spot has officially switched hands, it has a new name, "Blondies presents Harpos" Concert Theatre, and future plans that aim to launch it back up to the top of hole-in-the-wall concert clubs in the Motor City — with all of the money being made by Harpos going back into the club.
Aesthetically, much of Harpos will remain intact, but Stevanovski does plan on changing out the carpets, redoing the bathrooms and replacing the sound system. Harpos will feature three bars, including one, named "Blondies," and merch from both historic clubs for sale, which will officially combine both clubs under the one roof; plus historic photos, a lit dance floor, and video screens to complete the experience
Many other concerns, like security and sanitation, are also being addressed. He's planning on putting an attendant in the bathroom, installing a fence around the parking lot and upping security so that it's safe both in and outside of the club, and looking at doing a tribute to the man that was shot outside of the club in the '90s, whom he was friends with.
"I've got so many ideas, but it's going to take time," Stevanovski says. "I want to make it nice and clean, but I want to keep the nostalgia."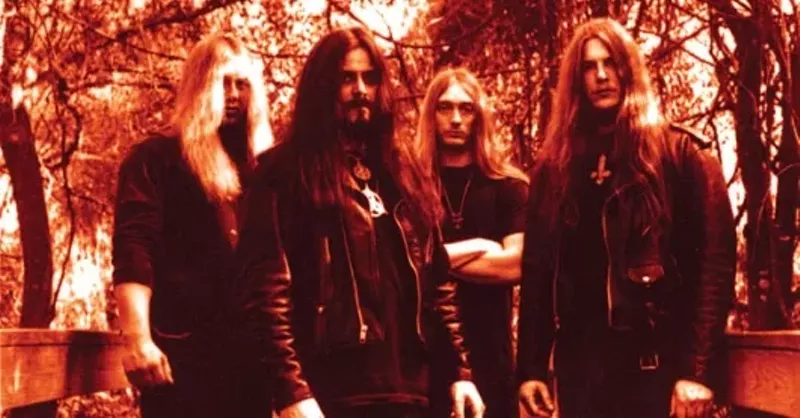 Under this new ownership, Harpos will host all genres, but will primarily book heavy metal bands, with some alternative and electronic shows mixed in. He intends to bring back bands that have been skipping Detroit, and wants to make sure that they are taken care of when they play in his club.
"I want to bring the [metal] scene back in Detroit," he says. "I do have hurdles coming into this venue, but Harpos is centrally located by highway 94, and if I can make this venue safe, clean, and take care of my bands, I'll have no issue."
Harpos had its grand re-opening under new ownership on March 25 with a show by Puddle of Mudd, Tantric, and Saving Abel. Additional shows by Deicide on May 25, Destruction on May 29, and The Iron Maidens (an all-female Iron Maiden tribute band) on June 22 are planned.
"I'm excited and proud to be the owner of this building because it has such a history, and I want to rebuild the legend," Stevanovski says. "I'm getting back into the business for this, and I'm excited. I'm not going to retire. This is it. This is the end for me."